This post its a request from my friend and fellow blogger
Mei Mei
. Couple of days ago I did a post about my mini collection of
Blue Shoes
. She really like them but she doesn't know what to wear them with. I did two simple outfits for this. Both are pretty dressy but in anothe post I will do something a little more casual. The pumps can be worn with about anything. Dresses, jeans, shorts, slacks, skirts you name it. So now you just have to play around with color and accessories. Anyways I hope this gives you a little hint. There is going to be a part 2 to this post were i will wear the blue shoes with something more casual.
Sorry My lighting isn't the best but you get the idea. Hehe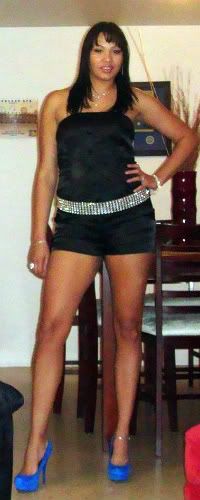 This outfit its pretty simple. Its a black satin rumper (I wore this outfit on 2/13/11 when I went out with my friend to Latin Night on base) I wanted to add a pop of color to this outfit so I added the blue pumps. Also I felt a little glam so i added the rhinestones belt and accessories.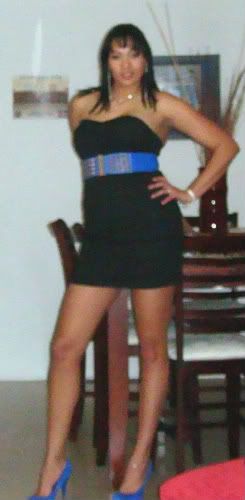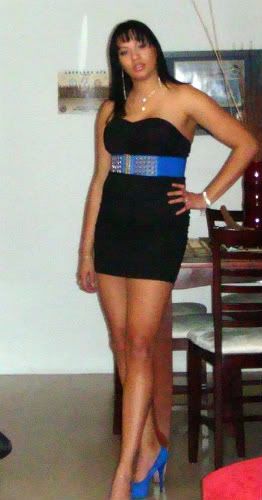 This one its the famous little black dress. All of us have one in our closet. I wanted to make this a fun look so I added the blue belt under the breast and the blue shoes. The dress its really simple so a pop of color makes it fun. again simple accessories because of the blue belt and shoes.
Again sorry about the resolution of the pictures. I'm waiting for the cable for my new camera t get here to be able to take better pictures. It should be here soon so pictures will be better soon I promise.
Besos
Runnie