My husband birthday was last Saturday. Mei Mei from
Mei Mei's Beauty Blog
wished him a happy birthday on FB, He asked her if we would do a makeup look in his honor.lol So I decided to do Superman which is his favorite super hero since he was a kid (he still a kid a heart, I love that about him) So anyways this is what I came up with. It's very dramatic and I would never wear hahaha because of the crazy lips. But here it's....
Milani Brow Fix: Dark
Superman logo
Elf Primer
NYX white base
NYC Eyeshadow Duo: Yankee blue= darker blue (allover the lid up to the brow)
NYX: Africa (shield and S)
NYC Eyeshadow Duo: Upper Zest Side= Yellow ( Inside the shield)
NYX: Alantic (lash line)
Other Eye:
NYC Eyeshadow Duo: Upper Zest Side= Yellow (inner corner)
NYX: Africa (lid and into the crease)
NYX:Alantic ( above the crease and lash line)
Wet & Wild: Brûlée (highlight)
MAC Pigment: Vanilla (tear duct)
Both Eyes
NYC Liquid Liner: Black
MAC Power Point Eye Pencil: Engraved
Ardell Lashes: 139
Lo'real Collagen Mascara
MAC Studio Sculpt SPF 15 Foundation: NC42
MAC Studio Sculpt Concealer: NC42
Elf Complexion Perfection (even out the redness. I love this product)
Dream Matte Powder: Honey
EOS Sphere: Medicated Tangerine
Rimmel Exaggerate Waterproof Eyeliner: Deep Ocean (used as a lip liner)
MAC Kissable Lip Colour: Pea-Cocky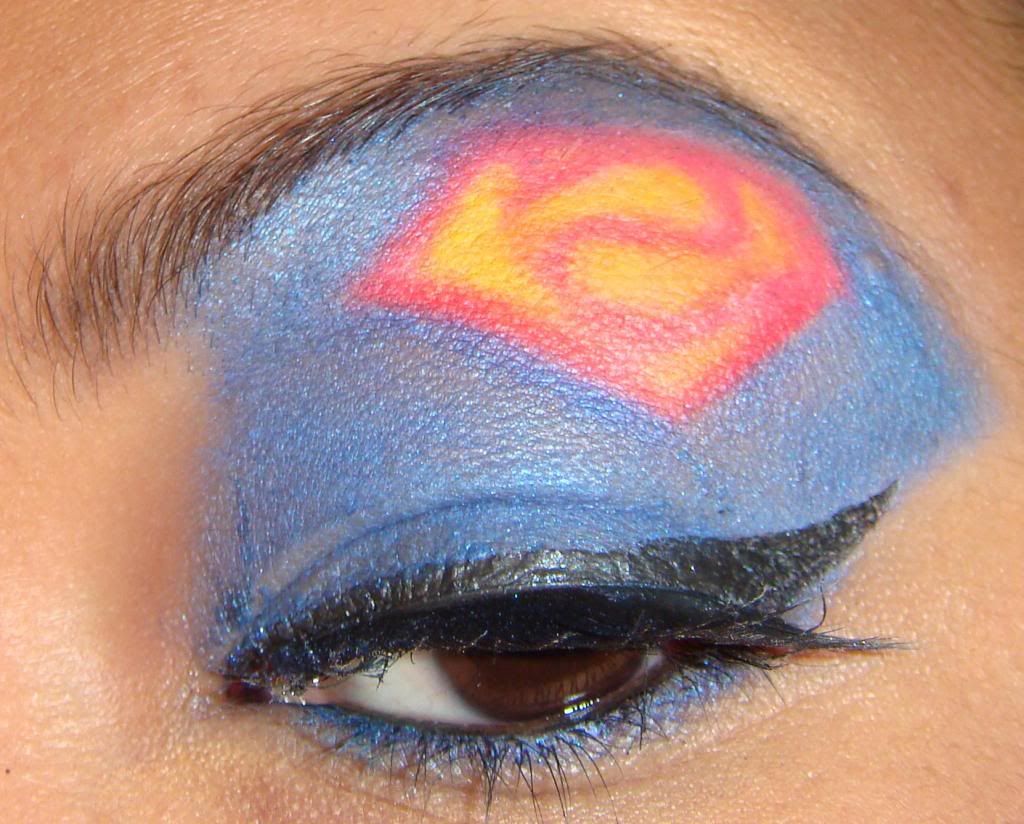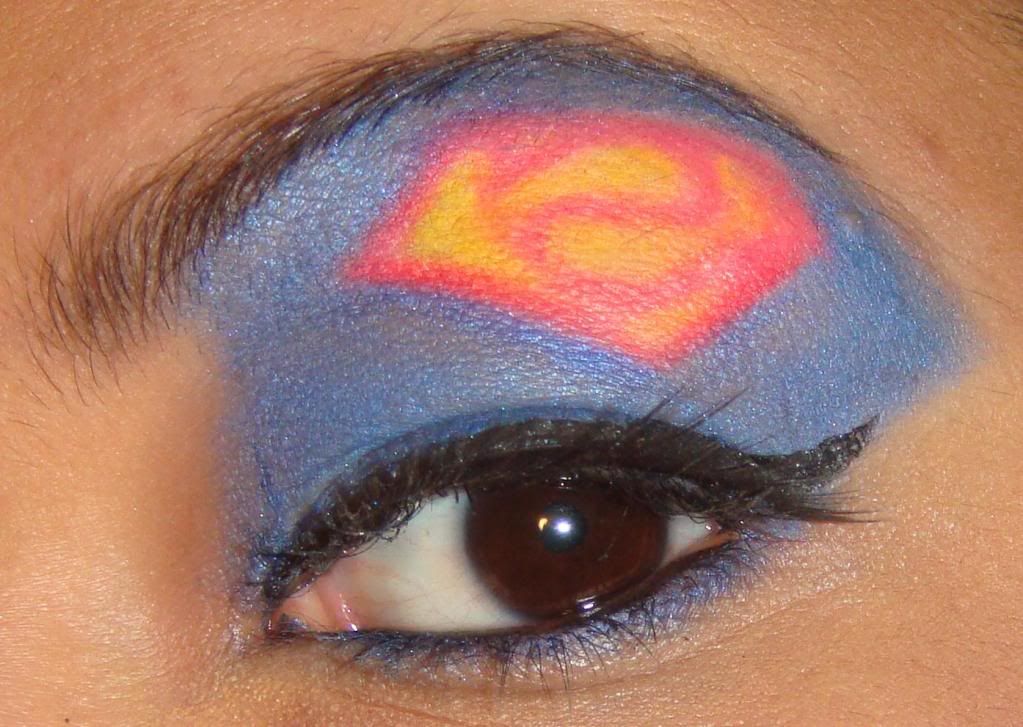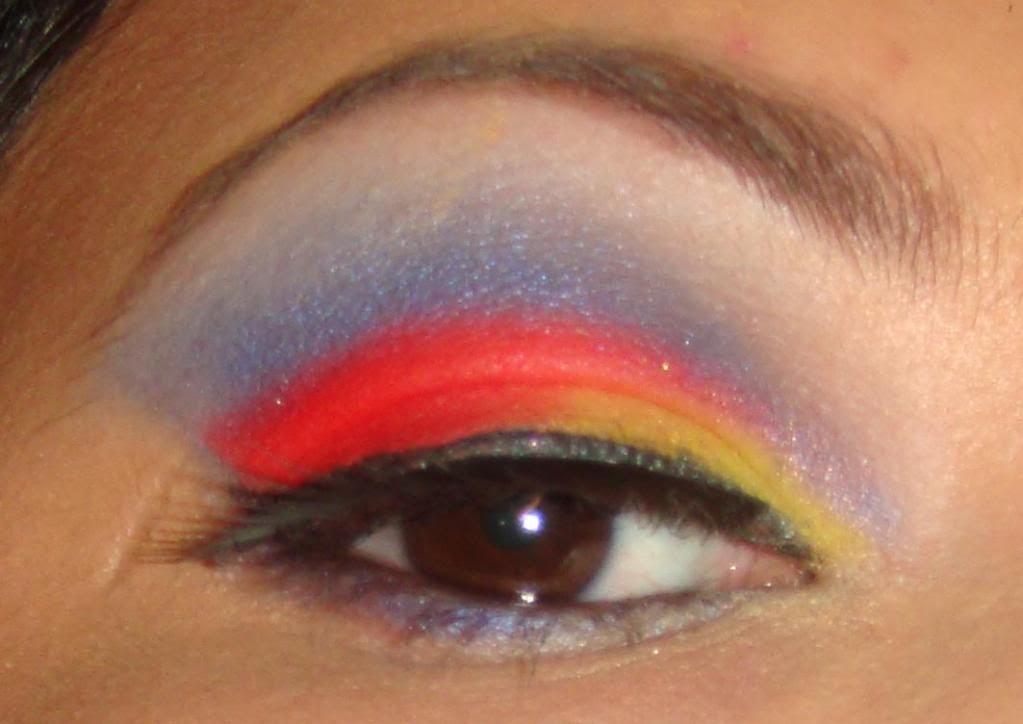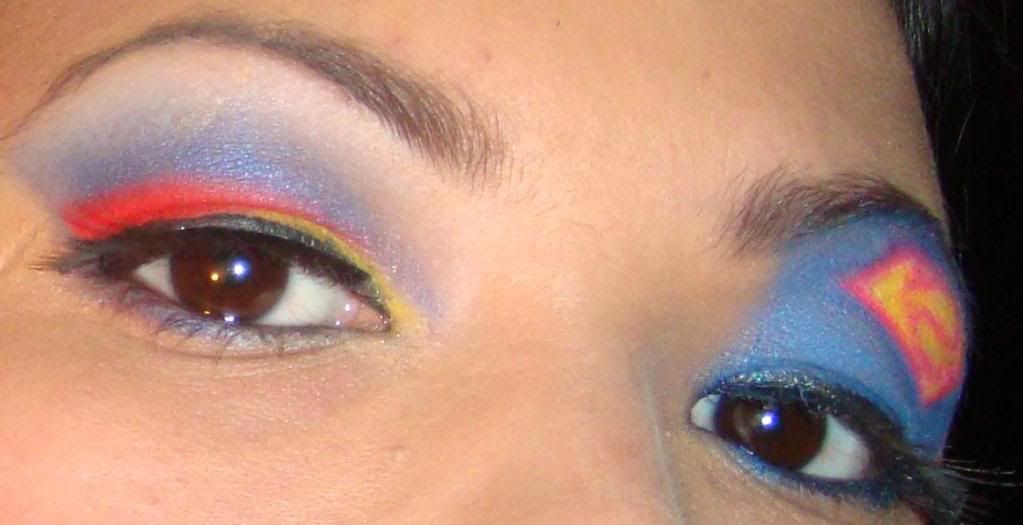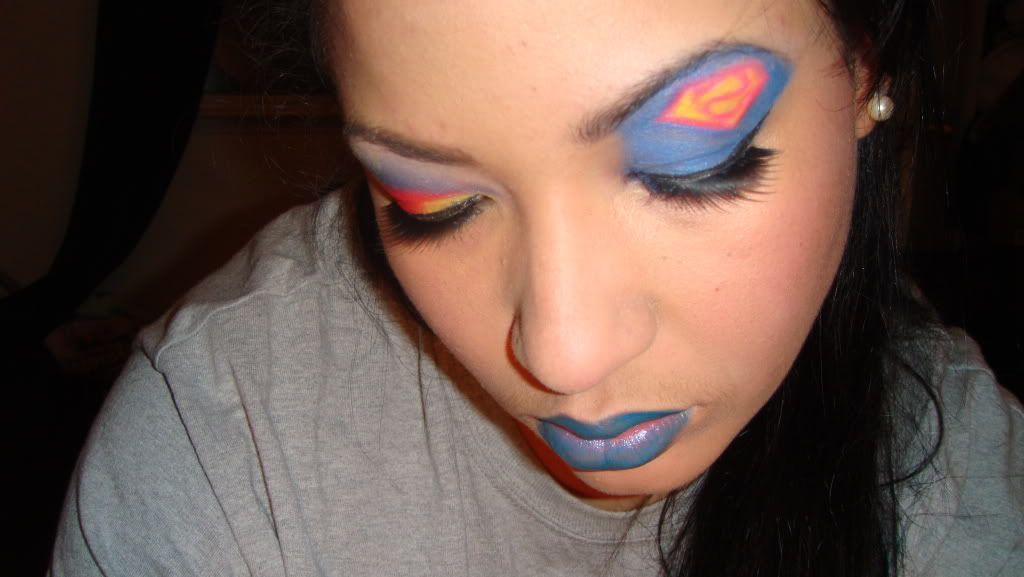 Hope you enjoy my craziness hehe. Have a good weekend everyone!!
Besos
Runnie