I posted a picture 2 days ago on my facebook and Denise from
I Heart Makeup
told me I look younger, she thought the picture was of a younger sister, which made my day. I have no makeup on my face but I think it looks pretty good. What do you guys think?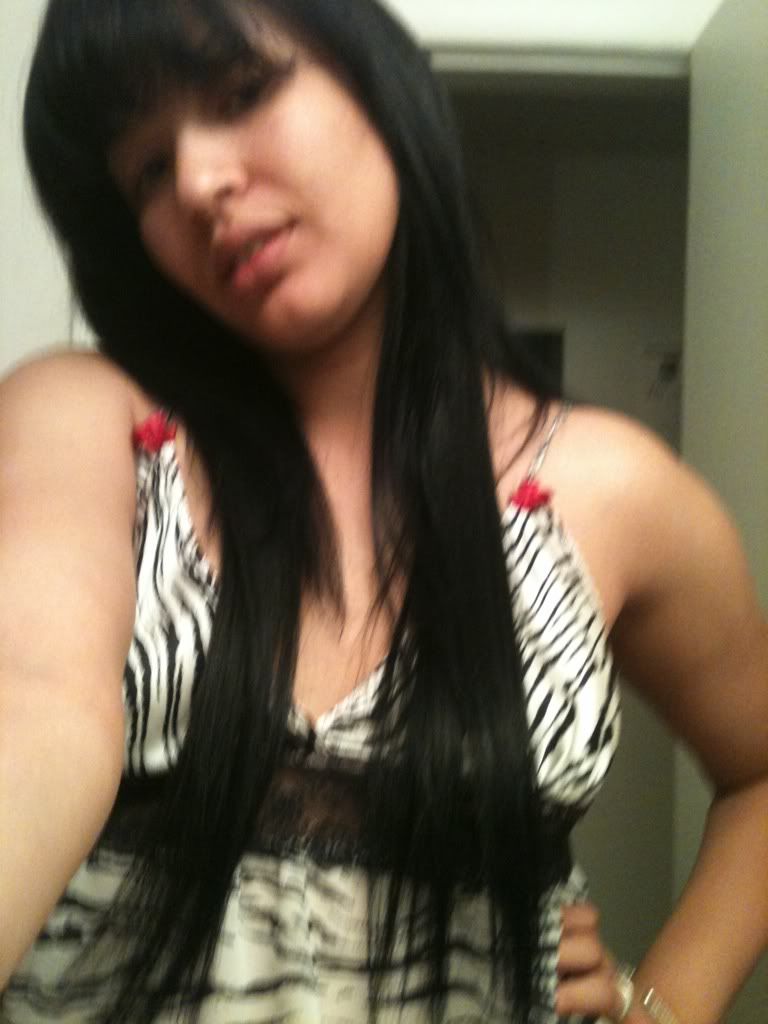 I recently change my skin care routine because I been breaking out because of the change of weather. So like always I called my mother to complain about my face problem. She told me to get something that she used when she was a teenager. I when and bought it and combined it with a couple other products and I have to say my face has clear up and my little acne scars are getting lighter and some are gone. I been doing this for about 2 weeks and I'm really happy with the results so when Denise told me to make a skin care routine post I was all for it.
Was great about this products it's that they are all affordable and very inexpensive. You can get this at your local Walmart.
I wash my face with Lo'real Go 360 Clean Anti Breakout Facial cleanser. I do this in the morning when I get up and then in the afternoon when I take a shower. This has 2% salicylic acid that controls break outs and clear black head. Before this I was using a toner that had this ingredient but the formula was making my face way to dry where I was pealing. This is actually soft enough to not make me peal but still does the work of fighting my breakouts.
At nights I remove and wash my face with Pond's Cold Cream. This was mi mother's recommendation and I have to say I love it. I actually didn't think I would like it because I have combination oily skin. But this product its amazing. You massage it into your skin and then with a hot or warm (depends how you prefer it) towel you remove the cream from your face, wash it and clean your face again. It leave behind a moisturized feeling to your skin, and your skin feels fresh. I am in loved with this product, because if I use a night cream in the morning my face feels like I have butter allover it its gross. And this works for me because my face feels moisturized but not greasy.
Then 3 times a week I do this mud mask from Freeman. It's called Facial Clay Mask Mint and Lemon. This really makes my face and pores tingle. It's not a bad feeling at all Its kind of relaxing actually. You put it on your face and let it dry then you wash it with warm water. I do this at night before doing my pond's cold cream. Lemon its a good cleanser so this works wonders.
For my moisturizer I been using one that Jazii from
La Bella Mente
recommended to me. She has been using it fo ra while and loves it so she texted me and told me to run to the store and get it. I needed a new moisturizer for the day so I was the perfect timing. Is the Lo'real Revitalift Complete SPF 18. This moisturizer it's awesome.It not greasy at all and as soon as you put it on it goes into your skin and leaves it moisturized and soft. I has a SPF of 18 so it's great also you can put your makeup on without the worry of it moving around on your face.
So this is my new skin routine. Like I said really affordable products and they have work wonders with my skin.
Hope you like this post and that it helps you as much as it has helped me.
Besos
Runnie