To continue the with the Disney inspired looks I bring you today Lightning McQueen Ka-chow hehehe. I wanted to do something fun because well the last look I did it was very wearable. Dont get me wrong I love the way it look but I wanted to bring this look to u with a lot of color and fun! I had a blast doing it for you guys so I hope you like my crazy idea.
Also check Denise look for
Sally
its really pretty!
Now to the eyelook....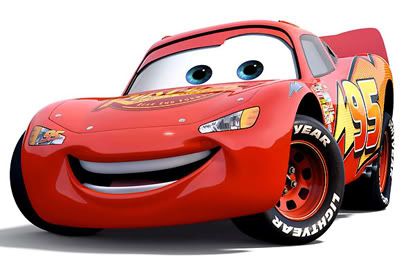 Products used:
Urban Decay Primer Potion
NYX Jumbo Pencil: Milk
Mac: Vanilla pigment in the inner corner
120 Palette: shimmery Yellow and Shimmery Orange on the lid
NYX: Africa on the crease
120 Palette: Matte yellow on the lower lash and lighting bolt.
NYX: Rock around the lighting bolt
120 Palette: matte white as the brow bone highlight and around the bolt
NYC Liquid liner pn the oper lash line
Urban Decay 24/7 eyeliner: Zero water lines
Lo'real Mascara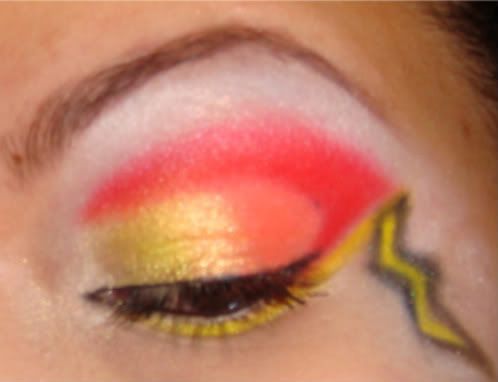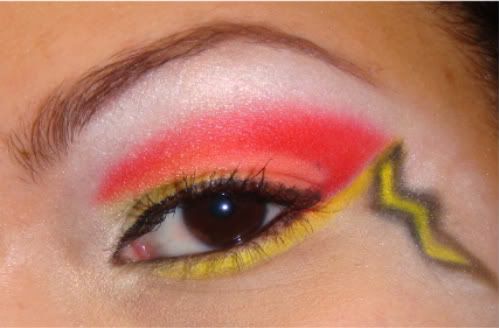 What do you guys think? I hope you like it because I had so much fun doing this look! Don't fotget to check out Mei Mei's eye looks. they are really pretty!
Besos
Runnie