Last saturday my friend Jess call me so we could get together. Well Our night was a weird one because we really didnt do anything but we had a blast doing nothing. We whent to Ruby Tuesdays to have my favorite drink (Ruby Relaxer Yummm) Then we decided to go to the Army Base near were my parents liv. There is a club there where the usually play music on Fridays and Saturdays. Well we drove there and it was closed. So we decided that we were gonna go up to the casino but we were so involve in our conversation that we past our exit and got lost. When we realised this we were almost in Harrisburg lol. So we drove back to Lebanon to have some food at Mc Donals. We had such a good time just catching up and talking we were laughing all night so even though we really didn't do anything it was definitive a good night.
What I wore:
Red tube top:Body Central= $7
Navy Blue Cardigan: Ross= $8
Belt:BarefeetShoes=$4
Jeans:Rue 21= $20
Guess nude Pumps: TJMaxx= $4 (originally $125)
Earrings and Ring: Gifts from DatCurveyChula
Bangle:Claires: $2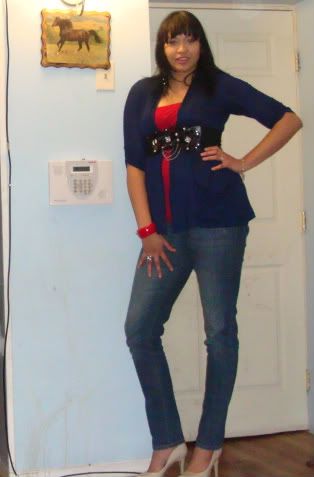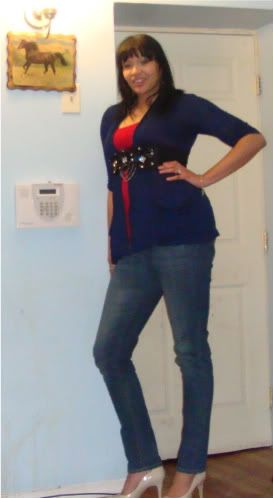 This is a picture of me and Jess. We took a million but we look crazy in most of them because we couldn't stop laughing! lol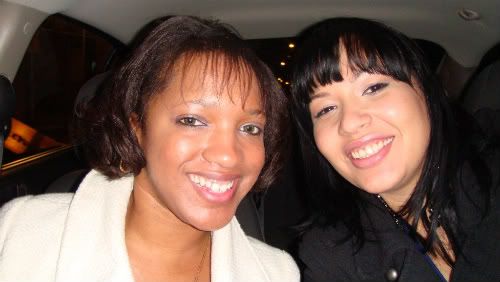 Hope You like this post!
Besos
Runnie