Ok I'm bringing you a review on this makeup remover towelettes because they are simply amazing. I bought them about a week ago but I absolutely love them. Before this ones I was using the Garnier ones and yes I like them a lot but they are in the expensive side and there's not a lot of towelettes in the package. This one its a big tub for less than $5.
So on to the review. This towelettes are really soft, the smell really good, they don't irritate my eyes and most of all they take the make up quick. For example You guys know I been doing the disney series with Mei Mei and yesterday we did
Cars
. I used red shadow which is a pain in the neck to take off because it usually leaves a tint of it in your eyelids. I took it off with the towelletes in 3 swipes only 3 no residue of red at all, and not just that but I didn't use force on my eyelids to take it off. Also it took my waterproof mascara without a problem. I can't say enough good things about them. They are really good for a even better price. Also you can buy the refills of the towelettes and put them on your tub.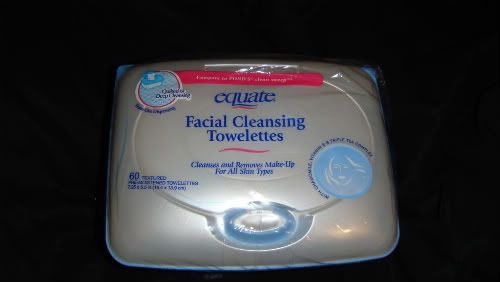 I hope this review was helpfull and if you are running out of your makeup remover give this one a try. You can get them at walmart and like i say they are less than $5.
Besos
Runnie