As you all know in previous post I have talked about my obsession with blue shoes. I just adore them. Plus the look very nice on my skin color. I Love high heels they make me feel pretty and sexy so blue high heels OMG it's heaven. People think that because I'm tall I shouldn't were high heels. Well sorry I like my height, I embrace it and I love it. I'm proud to be tall and I like wearing heels. Plus having long legs has it advantage. I think long legs look prettier in a mini skirt than short legs. No offense to my short Dolls its just how I think, it's my opinion.
So anyways as I was fixing my closet today. (Early spring cleaning) I realized that I'm starting a mini collection of blue shoes. I have four pairs. From Turquoise blue to Navy blue and I love it. Im gonna leave you with a 2 photos of my babies lol. One with Flash and the other without it so you can see the different blues.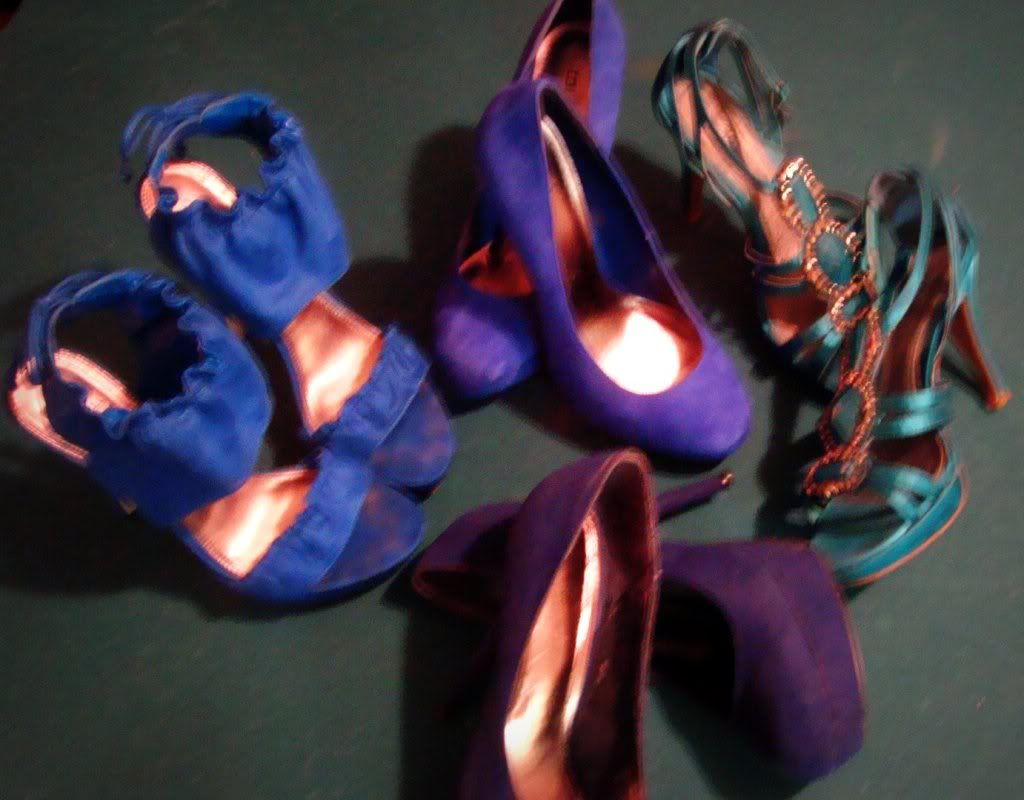 Yeah I love high heels and Blue are heaven. I Read this in a blog and I think its a good saying.
Problems can Be Big But Heels Must Be Bigger!
I love this! It should be every Girl motto. I hope you guys enjoy this little random post I'm just loving High heels.
Enjoy the rest of your weekend. Go Green Bay!!!
Blue Besos!
Runnie