To continue with the celebration of my anniversary my husband took the day off as I told you in my last post. He had some homework to catch up with so we decided to just go have dinner at Carraba's. We dressed to impressed and when out for a nice romantic night. Plus we had Creme Brulee for desert so it made it a lot better.
Dinner was fabulous. Everything was delicious and our server was the best we have ever had. He was really attentive of us and took care of us since we first sat down all the way to when we were walking out the door.
I have to say that when I saw my husband all dressed up for me I almost died. lol He always looks handsome and I love seeing him in his Uniform specially in his Blues, but on Wednesday he looked extra handsome to me.
After dinner we went down to down town Norfolk where we got together with Kurt and Naty that were already down there and we went for a walk by the bay.(I changed to flat shoes for this lol) It was a gorgeous night and it was a nice romantic end for our lovely wedding anniversary celebration
Anyways here it's what I wore.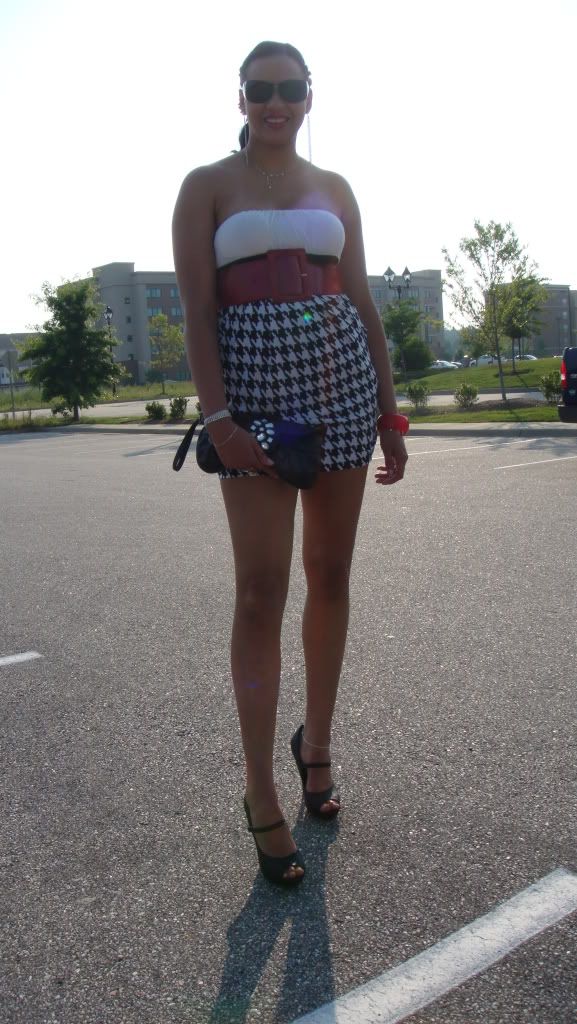 Dress: Body Central
Belt: Body Central
Shoes: Ross
Clutch: Ross
Jewelry set: Icing
For my make up again the Naked palette and a nice dark red lip. Its a no brand lipstick but I also use a lip liner and a lip tart both from profusion and both red.
Doesn't he look handsome!?
Hope you liked this post
Besos
Runnie