So like I told you in my last post that there would be a part 2 of my day. Well as you all know my Wedding Anniversary was back in February but my husband was deployed at the time so we decided that we were going to spend 2 days together as an anniversary celebration, so he asked for a day of his work Wednesday.
Tuesday night we went to the movies. We went to see
Pirates of the Caribbean: On Stranger Tides. I know we are totally late on watching the movie but I really have to say I enjoyed the movie very much ("Did everyone see that? because I will not be doing it that again." Captain Jack Sparrow) hehehe.

Anyways so Tuesday night was a little cooler that in have been the past couple of weeks. It was like 70 degress out and I was freezing. Yes I know that's "HOT" but I kind of got already use to the 80-90 degree weather, so I took one of my jackets out. I seriously wish I had a leather jacket for this look but I dont own one :( I would had just complemented the edginess of the outfit a lot better, well I worked with what I had and made it work hehehe!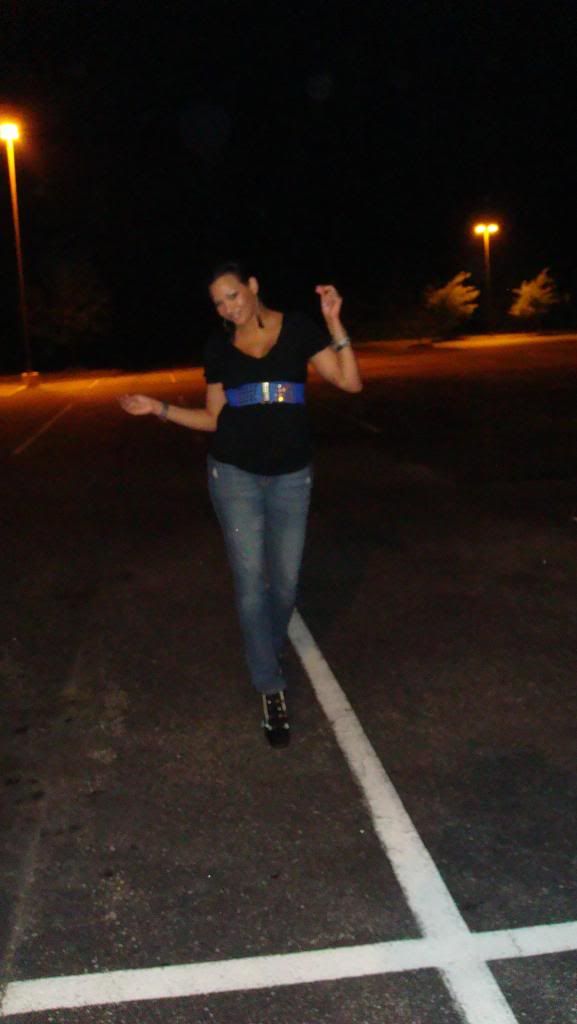 Booties: Bakers
Belt Bare Feet Shoes
Feather Earrings: Claires
Feather Bangle: Burlington Coat Factory
Leather blinged out strap: Walmart
Jacket: Walmart
Clutch: Ross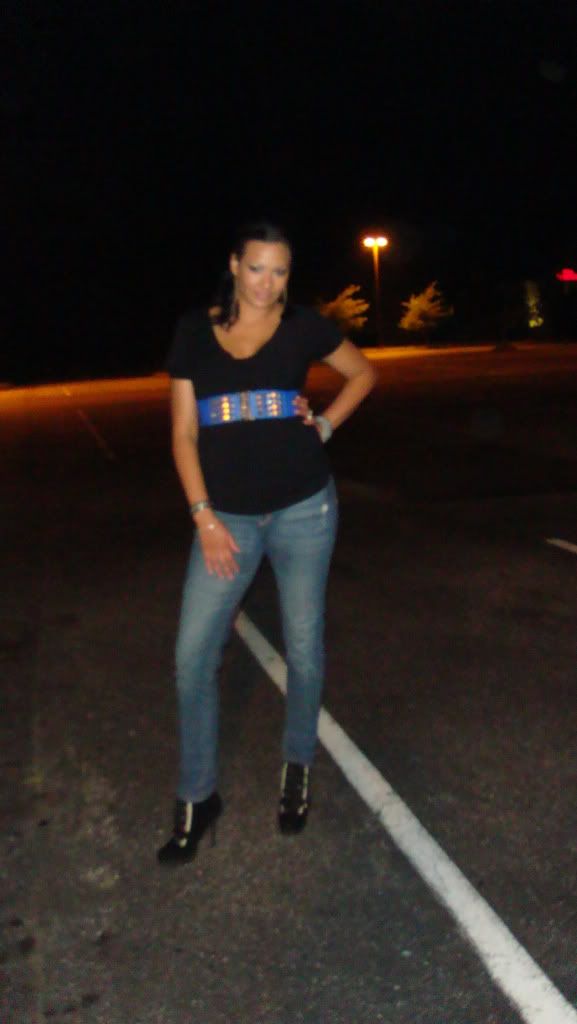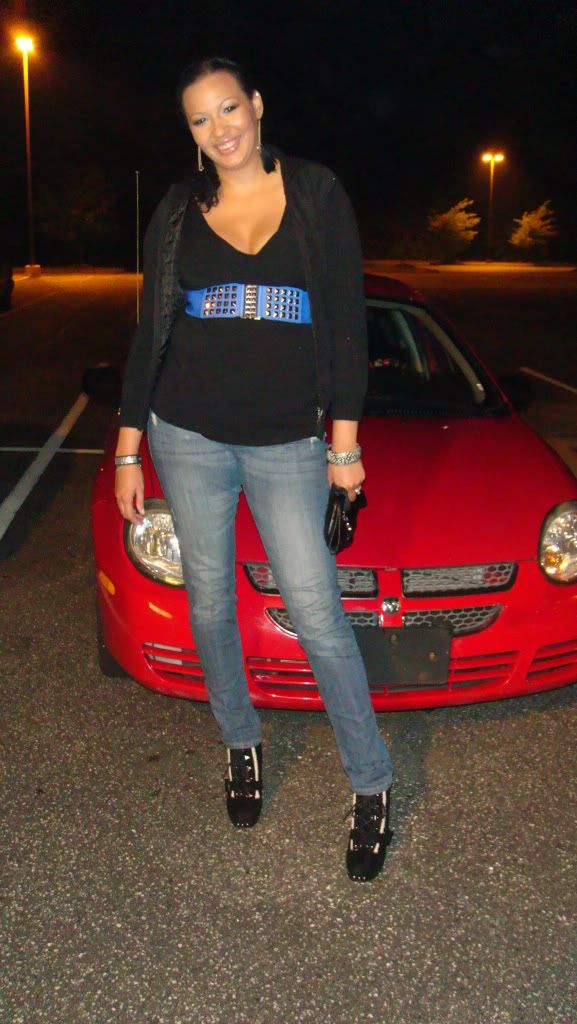 I just added SIN to my lid and darken my crease with CREEP, both from the U.D. Naked Palette. I used the same makeup from during the day. For my lips I did the famous Kim Kardashian Lip wich I tell you all about it
HERE!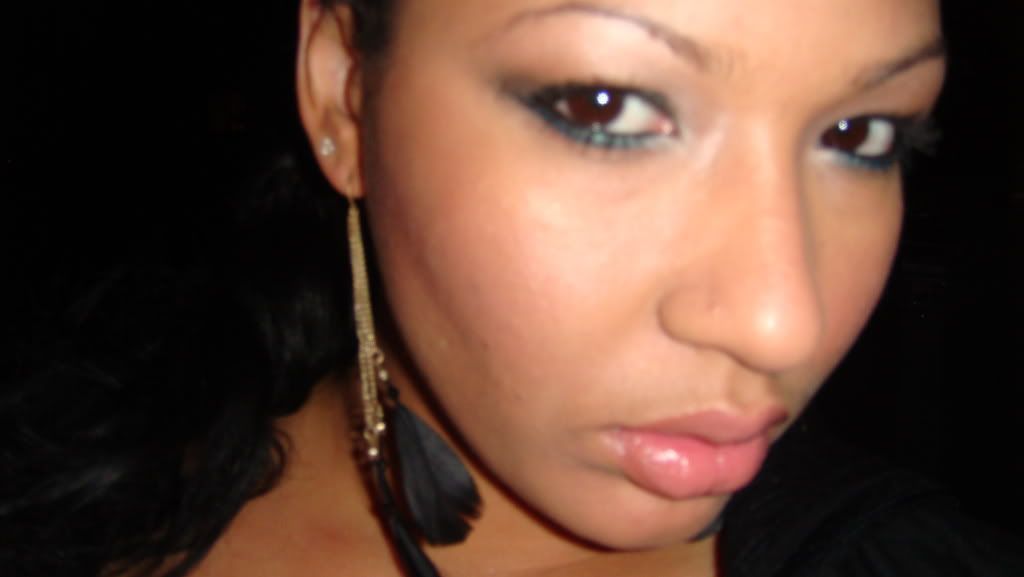 Hope you like this post!
Besos