Today was a lazy day. To tell you the truth I didn't want to do anything all day. I was in blogger this afternoon and saw
Dany's
outfit that she wore yesterday and I felt for it. I love everything about it.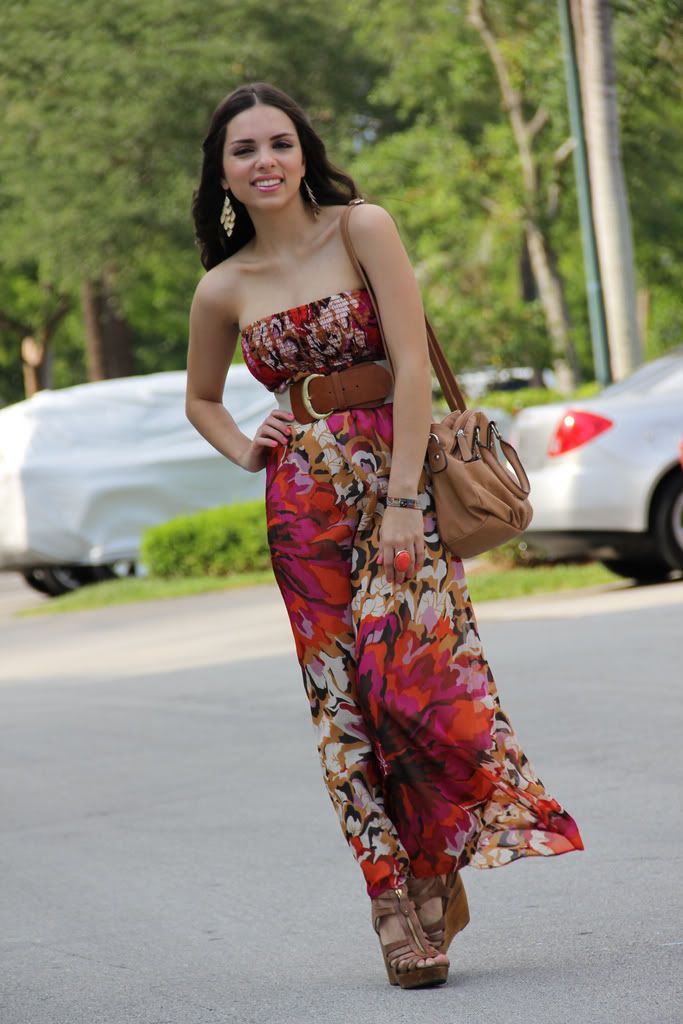 I needed to go to Walmart to get some stuff so I decided why not give it a try. I have wore this
dress
before but I didn't like the way it look whit what I paired it with. I think a looked a little grandma-ish but that's ok.
A special Thank you to my Photographer: My Husband. I'm Glad You are back Honey!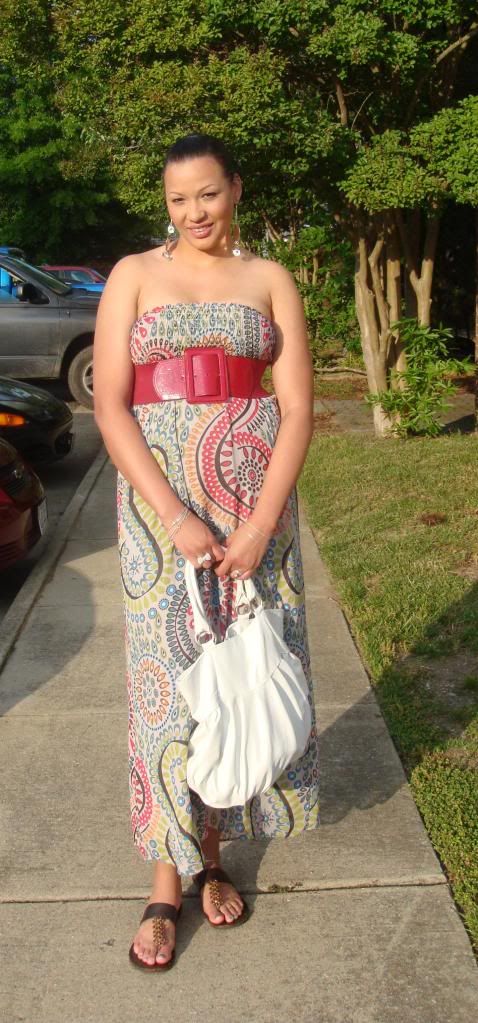 Dress: Christmas Present from Christy
Belt: Body Central
Sandals: Payless
Earrings: Present from Naty they came from Colombia
Bow Ring: Body Central
White Bag: My husband bought it in Qatar.(i love it so much I haven't changed purses since he came home)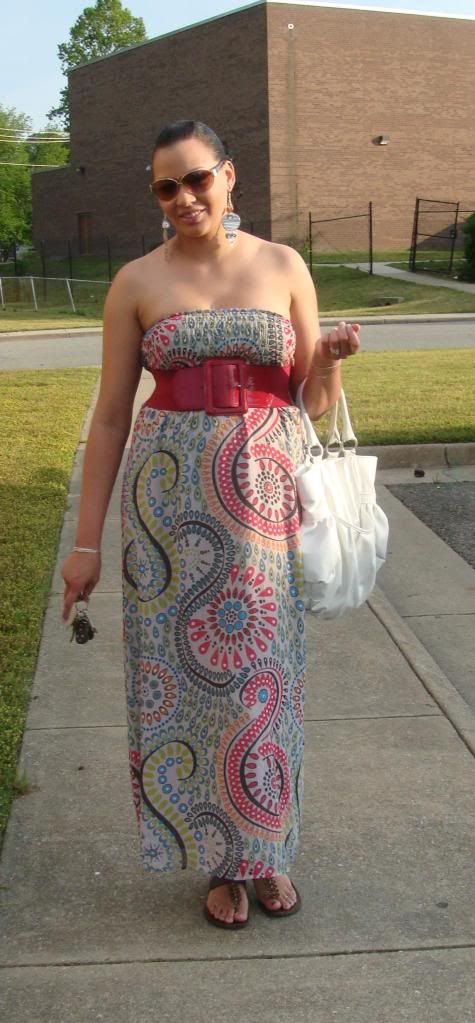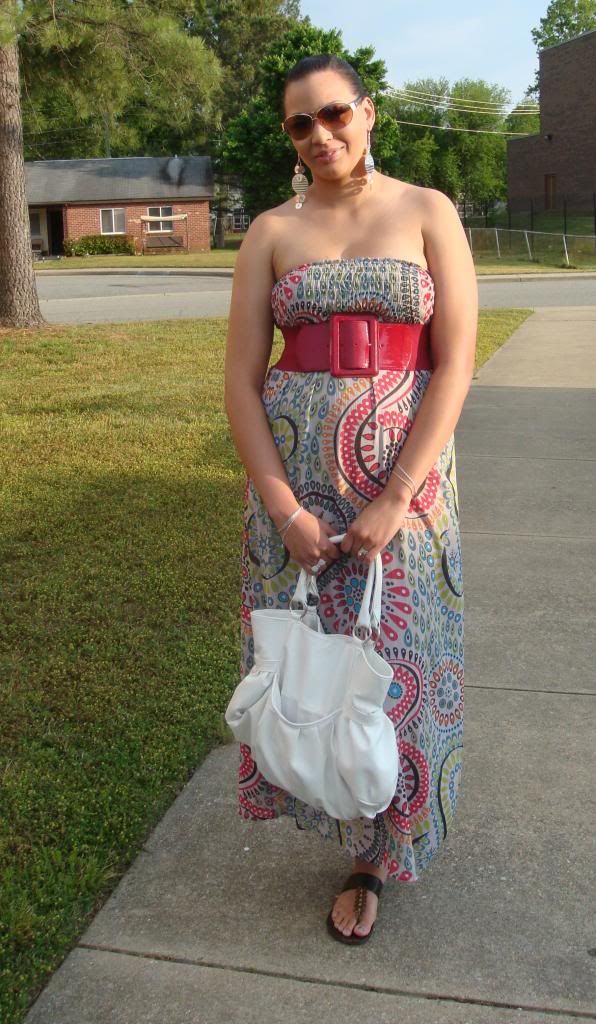 MAC Studio Sculpt SPF 15 Foundation: NC42
MAC Studio Sculpt Concealer: NC42
Maybelline Dream Matte Powder: Honey
Wet and Wild Blush: Mellow Wine
Wet and Wild Bronzer: Goddess Deese
Physician's Formula Bronzer: Happy Booster (highlight)
NYC Liquid liner:Black
NYX Jumbo Pencil: Milk (under the brow bone and inner corner and water line)
MAC Pigment: Teal( Botton Lash line)
Maybelline The Falsies
NYX: Beige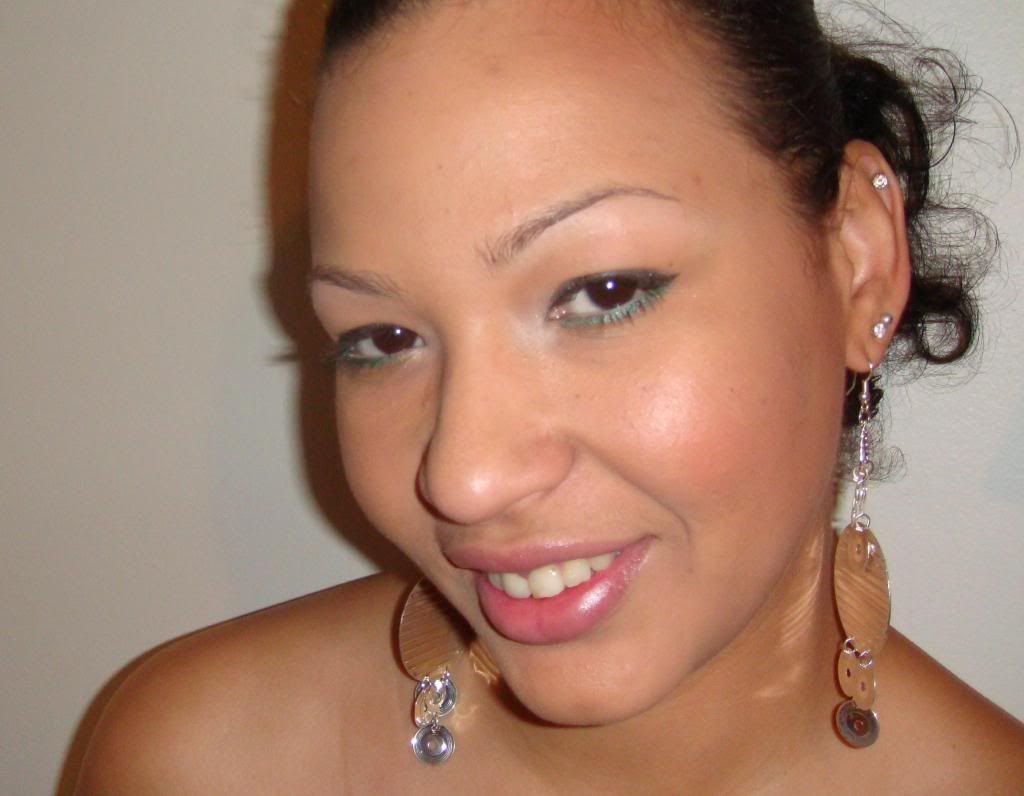 I started using Mac Studio Sculpt SPF 15 Foundation and Studio Sculpt Concealer.. My husband bought it for me for mothers day. I am liking it so far but I will give a review in a couple of days after wearing it a little longer.
What do you guys think? How does it looks?

Thanx for reading! and let me know what you think. Have an amazin week!

Besos
Runie