So to keep with the Disney Inspired looks, here is wizard mickey. I was looking in google for inspiration and I found this picture. I liked it so much I had to do a look inspired by it. If you want to see another mickey inspired look you can go to my friend and fellow blogger
Mei Mei
to see her pictorial on mickey. I have to say I love it.
Anyways products I used....
Urban Decay Primer Potion
NYX Jumbo Pencil: Milk
Ebay 120 palette: Yellow, Red, Blue, Black
Urban decay: Buck (transition color)
MAC: Vanilla Pigment
NYC liquid Liner: Black
Urban Decay 24/7 Liner: Zero
Lo'real Collegen Volume Mascara
Here is my inspiration photo.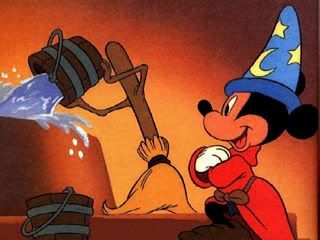 This is the look that I did....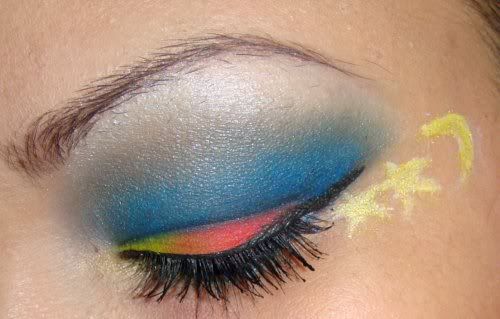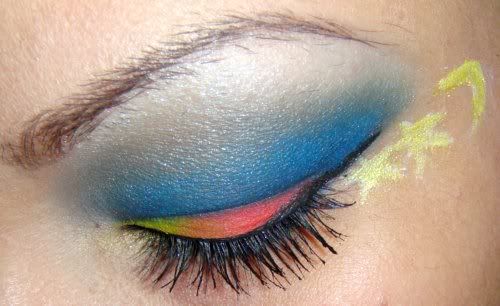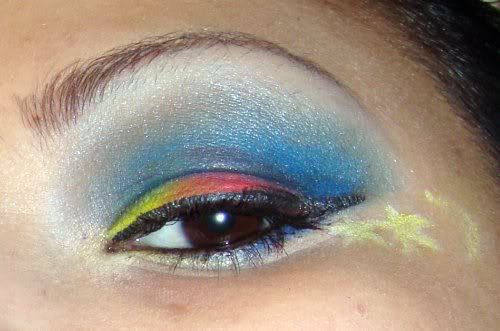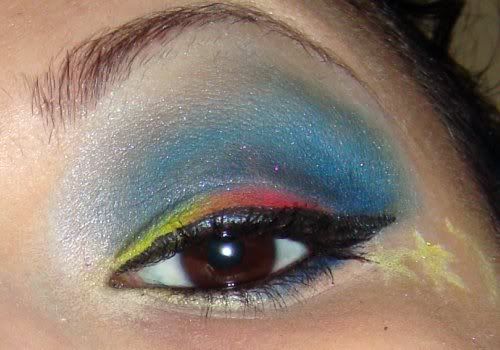 Hope you guys like it. This one was a lot of fun because its my daughters favorite cartoon character.
Besos
Runnie