I finally picked up the Wet N Wild blushes and I have to say WOW. This blushes are so pigmented and soft. They feel silky at the touch and u don't need a lot. 2 are matte and the other 2 are shimmery. The colors are.......
This one has a bit of gold shimmer, but its not too sparkly it gives you just a nice dewy look.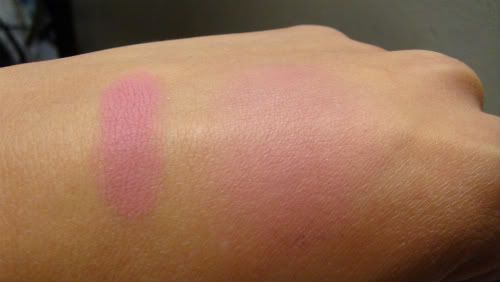 This one its matte. It's a bright pink and you need a light hand with it because it is really pigmented.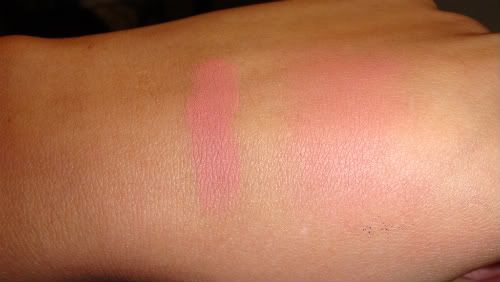 Another Matte. This one it give you a nice flush of color. It's more on the neutral side, a more everyday color blush.

Another one that is shimmery and that you have to use a light hand with. This one is more on the redish side with gold specks. This one its really pigmented so you need to be really careful with this one cuz you can end up looking like a clown.
The feel soft and smooth agains my skin. The are easy to blend and they are very affordable. You can find them at any drug store or walmart and they are only $3.99. They have a good amount of product. Overall I give this blushes a 9 out of 10 Because you need to play around with them a little bit so you don't end up looking like a clown.
Hope you like this little review/swatches.
Besos
Runnie