Ok my favorite quote from this movie which btw is on of my favorite Disney movie is this......
Yzma
:Ah, how shall I do it? Oh, I know. I'll turn him into a flea, a harmless, little flea, and then I'll put that flea in a box, and then I'll put that box inside of another box, and then I'll mail that box to myself, and when it arrives...
[
laughs
]
I'll smash it with a hammer! It's brilliant, brilliant, brilliant, I tell you! Genius, I say!
[
knocks over bottle of poison on flower, which shrivels up and dies
]
Or, to save on postage, I'll just poison him with this.
So I'm going to be doing Yzma. The Old crazy lady from the movie lol.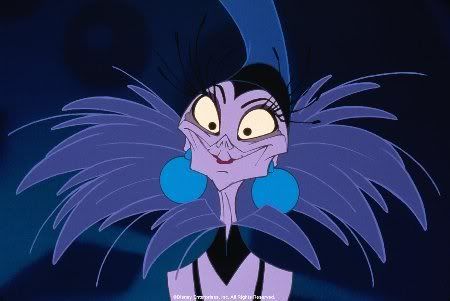 So the products I use...
NYC shadow duo: Yankee Blue
Jesse's Girl: Ultra Violet
Urban Decay: Virgin
Phisicians Formula gel liner: Purple
Urban Decay 24/7 liner: zero on the water line
I also added some lashes. The half strip lashes and on top of those ones that Mei Mei send me.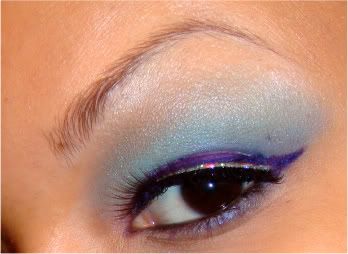 Hope you like this one!
Besos
Runnie