Ok next on the Disney series its The Princess and The Frog. Go to
Mei Mei's
Blog for her tutorial.
I did Dr.Facilier. I know he is the Villain but he is so colorful I had to pick him!
AGAIN SORRY ABOUT MY BROWS. My husband read yesterday post and made fun of them lol.
Another thing I forgot to take one 2 pictures oops. But I use the 120 palette from ebay, sorry about the first pictures too My lighting wasn't cooperating. I'm at my mother's house so I'm trying to find the right lighting.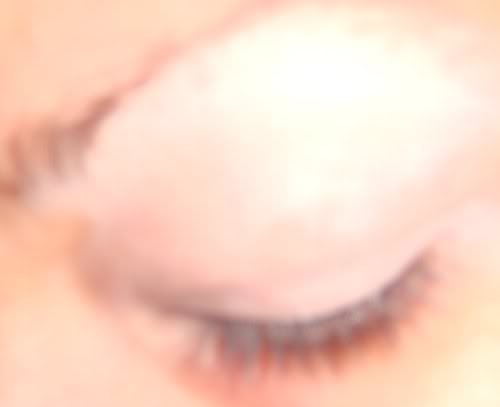 First I primed my eye with UDPP and then use NYX jumbo eyeshadow pencil in milk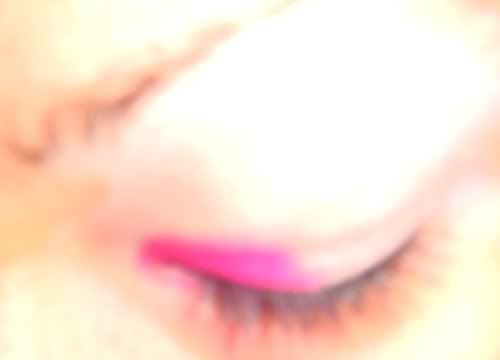 Then from the 120 palette I grab a bright pink. I know its fuchsia but when u blend it looks good lol.
Here its where I miss the 2 pictures I'm sorry but what I did is I grab a purple a little bit on the lighter side and put it on the rest of my lid. Then I grabbed a deep purple and put that on my crease. I blended it up close to my brow bone. I added Black to my crease to deepened it up. Then I blended both the purple and black very good so i wouldn't have a harsh line of black.
I added the white to my brow bone and blended it down towards the purple. Then I added naked from the UD naked palette as my transition color and virgin to the arch of my brow.
I added NYC liquid liner and lo'real mascara.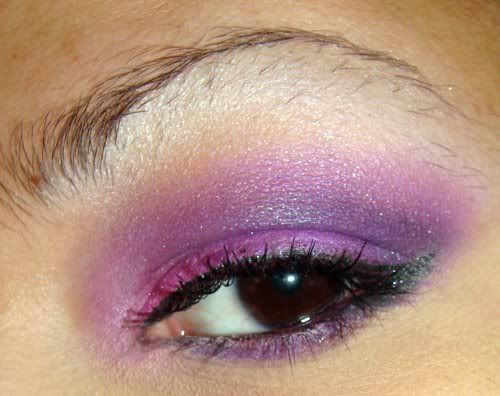 I added UD zero to my water line and the crease purple to my lower lash. also I use black on the outer corner. On my tear duck I put a lighter pink.
I hope you like it!
Besos
Runnie