So here I bring you a guess makeup look. Like I told yo guys in a previous post I was gonna have some of my amazing friends do a post for the Valentine's Day Series that I'm doing right now. I already had
Mizz Jazii
give a little with her Fashion blog post if you haven't read it yet go on and
READ IT
. So now i had another one of my amazing friends do a makeup look for valentines day.
Denise
has been my friend since 10 grade and she is also a makeup addict like me! lol I love her! But anyways here is the look she has done for you guys I hope you like it.
This look its a inexpensive make up look using drugstore makeup.
Pink (Lid) SALLY'S
Klean Color Eyeshadow Brite (PINK AND SILVER COLOR)
Silver & Black from Sally's (CREASE)
White Pearl Shadow (inner corner) From Sally's
Elf Creme Liner
Ardell Lashes
Lore'al Mineral Powder
Lore'al Mineral Concealer
Wet N Wild Eyebrow Kit
Here are some pictures of her look!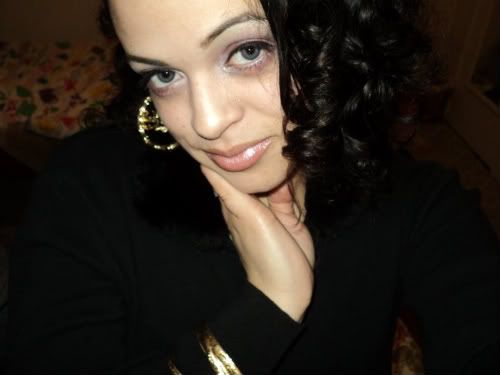 Hope you guys enjoyed this Guess look for Valentine's day. There are gonna be 2 more make up looks coming in the next few day and a Fashion post for that special day. Hope You guys have a great weeked.
Besos
Runnie