So here its my wedding anniversary haul. I have to say my husband spoiled me rotten this year. Every wedding anniversary has it present like the 25 its
Silver
40 its
Ruby
and 50 its
gold
right? So this year was our fifth wedding anniversary and our presents were "suppose to be"
WOOD
. Well guess what my husband changed it and decided that this year was going to be makeup. Yes my amazing husband as you guys know he is deployed and couldn't be here with me for Our special day. It sucks and I really miss him and I'm counting the days for him to come back. But anyways he decided to get me a couple of surprises. For Christmas he had gotten me a MAC 217 Brush (which I love) He went to the MAC store in Qatar and got me a brush.... Ok can you tell me that he isn't the sweetest? lol He when into a makeup store for me to get me this. I think he its too amazing. So that was my Xmas present which I hadn't told you about but now to my anniversary gifts. My husband supports me in everything I do. He even reads my blog lol. If you see comments in my post from Roque Thats him! lol. So as this is a beauty blog he wanted to help me with it.
When the collection Stylishly Yours from MAC came out I was going Gaga over the Lipsticks. I love them. The colors were so eye catching that I was talking to my husband on the phone when I saw them and I couldn't stop talking about them that night. He told me that I was cute when I talked about makeup and we said our good nights. The next day he calls me and asked me why did I like the colors so much and which were my fav. He does that kind of thing he listens to me talk about makeup and girliness just cuz it makes me happy. So I told him which ones I liked and he said ok. I also had been talking about the Peacocky kissable lip color (it's blu so I love it) over Xmas and about 3 months before I had told him I wanted MAC's Fix +. He was still home when I told him about that. We left the conversation there and 2 days later i got my first mail package from MAC. I was like what the heck it this, it had my husband's name so I opened it and it was everything I had told him about. He got it for me. I was so excited I dance my happy dance. LOL but what was most special was the little note in the box from him. It said...
Te amo mi Reina. Espero que te guste. ( I love you my Queen. I hope you like it)
. That lil note make the package more special. Yeah i love the makeup but he's little note made my heart jump out of my chest because it made me so happy.
Couple of day later My neighbor Christie was here and we were talking about the Viva Glam Gaga from MAC when he called so I include him on our conversation. He laughed at us about it but next time he when downtown he stopped by MAC again and got both of us the lipstick. I got a package in the mail from him and it was the lipsticks and my birthday card (he send my birthday instead of the anniversary one) When I talked to him that night I told him about the birthday card and he was so mad at himself for messing it up but I loved the card too much to worry for what day it was.
Then over Xmas he had talked to my Comadre
Jazii
about getting me a good camera to take the pictures for my blog. She helped him out. She was avoiding me for weeks lol. I texted her asking her how she was and she was so excited that wanted to tell me about it but had promise my husband she wouldn't. He started getting worried about the package so he told me there was a package getting send from Japan for me. That's when it clicked why Jazii hadn't talk to me in a while she didn't wanna tell me the surprise. So I texted her and told her I knew there was a package coming from over there and she was so excited . She told me she couldn't tell me what it was but that I was going to love it. The only problem is that mail from Japan to my house takes forever lol. I got the package yesterday and it was a camera. I was so excited. This year he has spoiled me way to much and I think I'm getting used to it.
Anyways I'm gonna leave you pictures and swatches of the lipsticks and sorry this post was so long I was just to excited.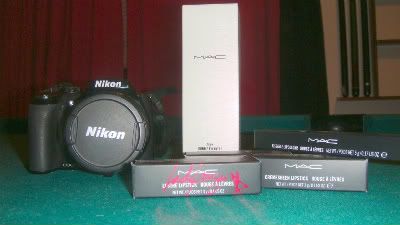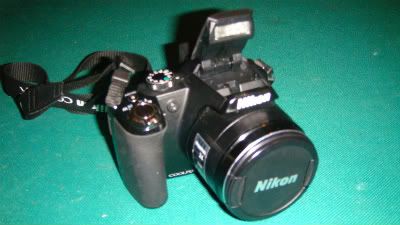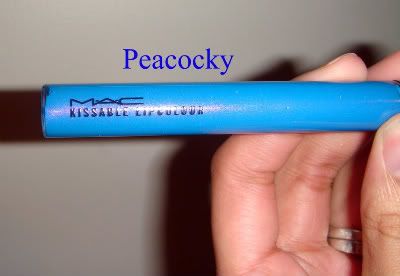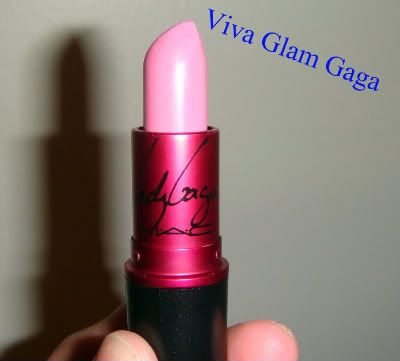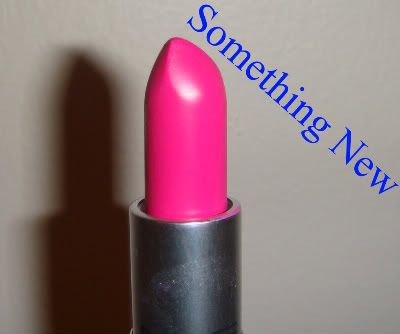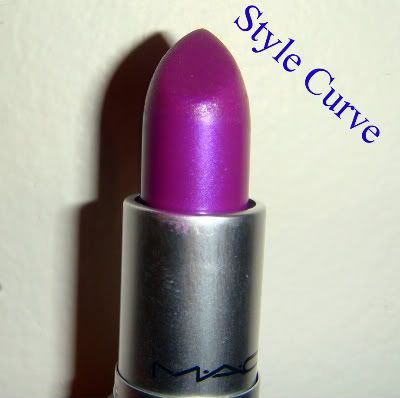 Hope you guys like this post I was too excited that I needed to share it. My Husband is pretty amazing!
Love you Roquito! ^_^
Loving Besos
Runnie