Here is a quick post. I leave you some photos of my make up. Inspired on Kim Kardashian's famous Silver and brown eye with nude lips. Products used.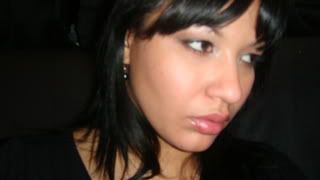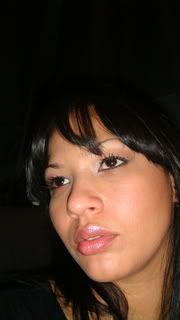 Urban Decay Primer Potion
NYX Jumbo Eye Pencil: Milk
Glamour Tek:Sleek (silver all over the lid)
Urban Decay: Virgin and Naked (as a highlight on the arch of my brow and inner corner of the eye, naked on the crease)
NYX:Dark Brown(Crease)
NYC Liquid liner:Black
Falsies Mascara
Dream smooth mousse Foundation- 240 Natural Beige
Hard Candy Glamuflage Concealer: Tan
Dream matte powder:Honey. medium 3-4
Bronzer: Elf Bronzer Duo
Blush: Mauvy pink from the 10 blush palette
Highlighter: Hard Candy Glow all The Way -319 Doll face
EOS-
Tangerine
Nyx Lip Liner: 831 Mauve
Revlon lipstick- 215 Totally Toffee
Nyx Lipgloss-
117 Chestnut
Here is a picture of my daughter. She shares my makeup obssecion. after eatin she had to put her L.A. Colors Clear Lipgloss. She is tooooo cute.
Quick video I did for outfit of the day I hope you guys like it. This is what I wore today
Besos
♥
Runnie