This is going to be a review on NYX Purple Smokey Look Kit. This review was requested by the lovely Mei Mei from
Mei Mei's Beauty Blog
. She has never used the palettes and she wanted to know how I feel about it
This palette it's actually one of my favorites. I love the colors, the pigmentation, the packaging and how compact it is for travelling. This palettes has mainly purples and blacks. but its absolutely gorgeous.
The shadows are really smooth and easy to blend. The pigmentation its amazing, you don't need a lot to see the color. Also I love that it has 2 lip glosses that go so perfect with a smokey eye. It has 2 brushes one for lips and a sponge tip applicator for the shadows. I'm not really a fan of this but the work if you need them.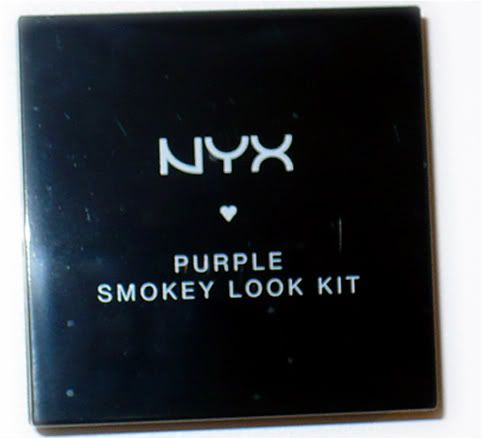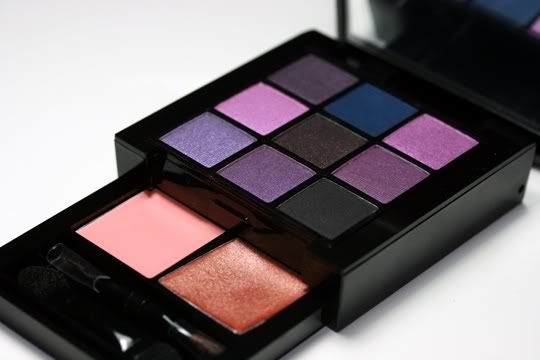 Some of the shadows are satin finish not completely matte but they at in there not shimmery or glittery, some have shimmer and some like the one right in the middle has shimmer and its gorgeous. I have work with this shadows a couple times and haven't seen any fall out. They are very smooth and not powdery or chalky. When you use the ones with shimmer the shimmer shows on your lid.
This picture doesnt do the shadow justice. This is without a primer or base.
Over all I think this kit is worth it. The shadows are pigmented and work well together. The lip glosses are smooth and go perfect with a purple smokey eye. It's convenient and travel friendly because is small and sleek that can be put on your purse or even in your pocket.
Hope You Enjoy this review and if you have any questions let me know
Besos
Runnie