So yesterday I had my Mary Kay meeting but this time we where having a ceremony to congratulate the girls that made this quarter star quarters. Also girls that made Directors and Red Jackets. It was a really fun night but also very educational. The directors gave us tips of how to sell and be confident with ourself and our work. Anyways this is what I wore to yesterday.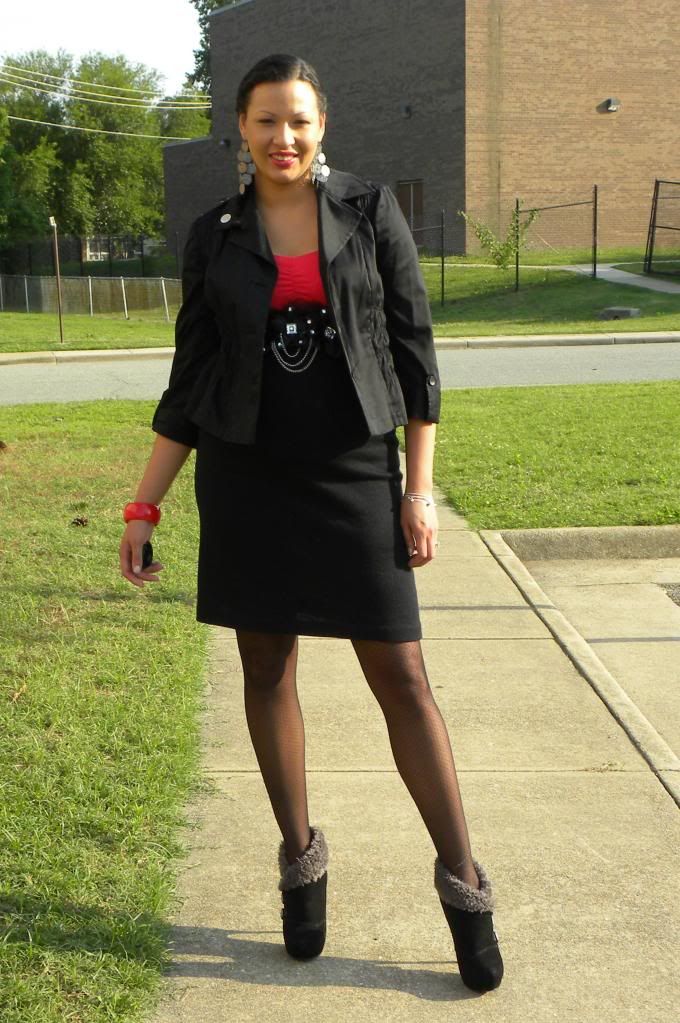 What I Wore:
Blazer: BX= $30.00
Red Halter: Charlotte Russe= $7.00
Black Skirt: Thrift Store=$1.50
Belt: Bare Feet Shoes= $4.00
Knee highs: Walmart= $5.00
Booties: Bakers=$20.00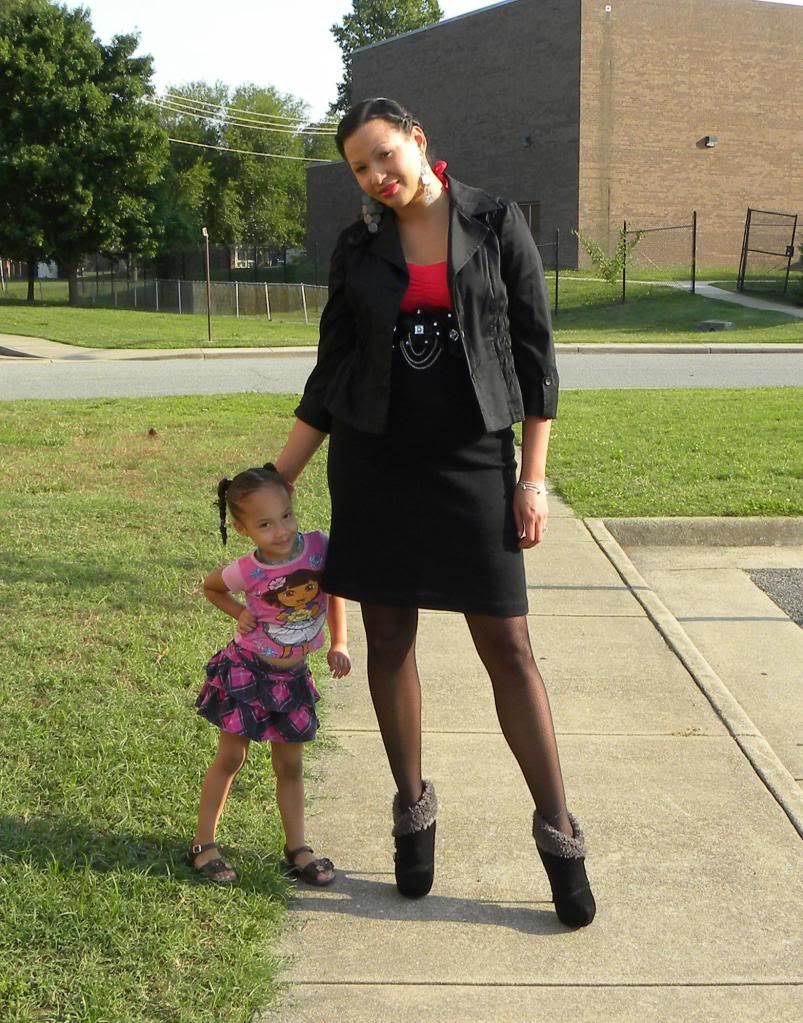 My daughter wanted to be in the picture.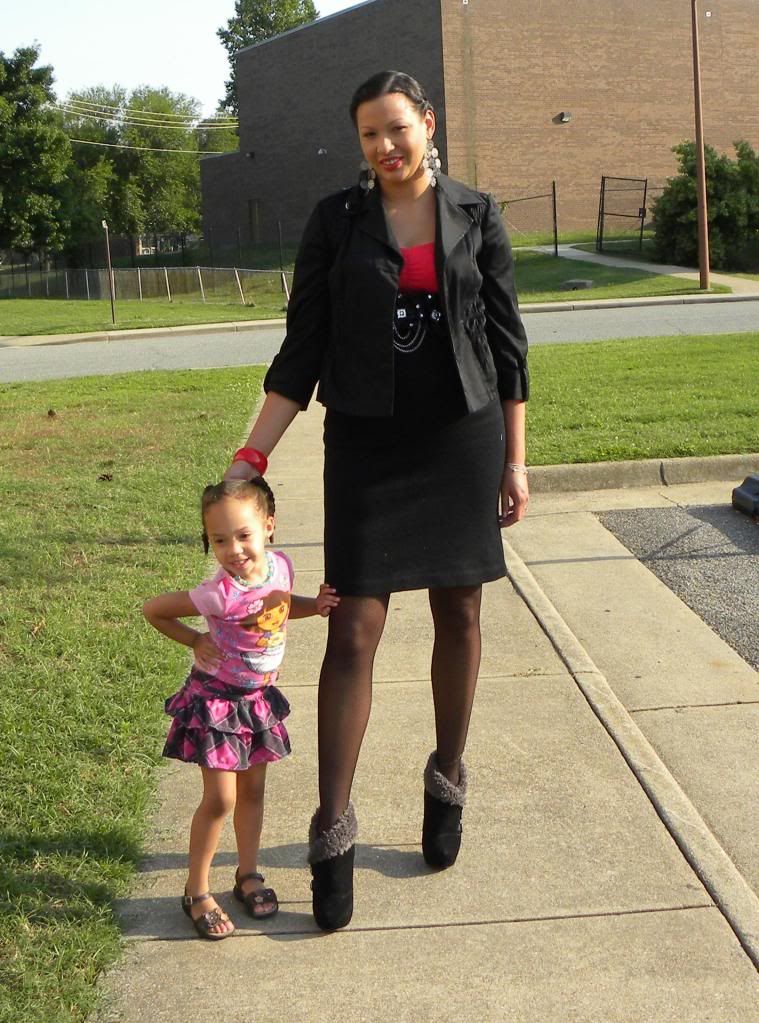 Hope you like this short post!
Besos
Runnie