Today I when to do groceries with my husband and daughter. I was humid because it rain so I decided to wear this white dress. I bought it the week my husband was coming home. I bought it because I wanted to wear it to when I went to pick him up but then I found out I had to drive 4 hours to pick him up so I decided to go with shorts and be comfy. I will be doing a post on that soon. So I paired it with a blue belt(that I adore) and sandals.
What I wore:
White Dress: Ross=$7.00
Belt: Body Central=$4.00
Sandals: Walmart= $3.00(clearance)
Necklace and earrings: Won on a
giveaway
White bangle and Turquoise Flower Ring: Body Central=$2.80
Turquoise Shell bracelet: Kiosk at the outlets=$2.50
White Purse: Husband brought it from Qatar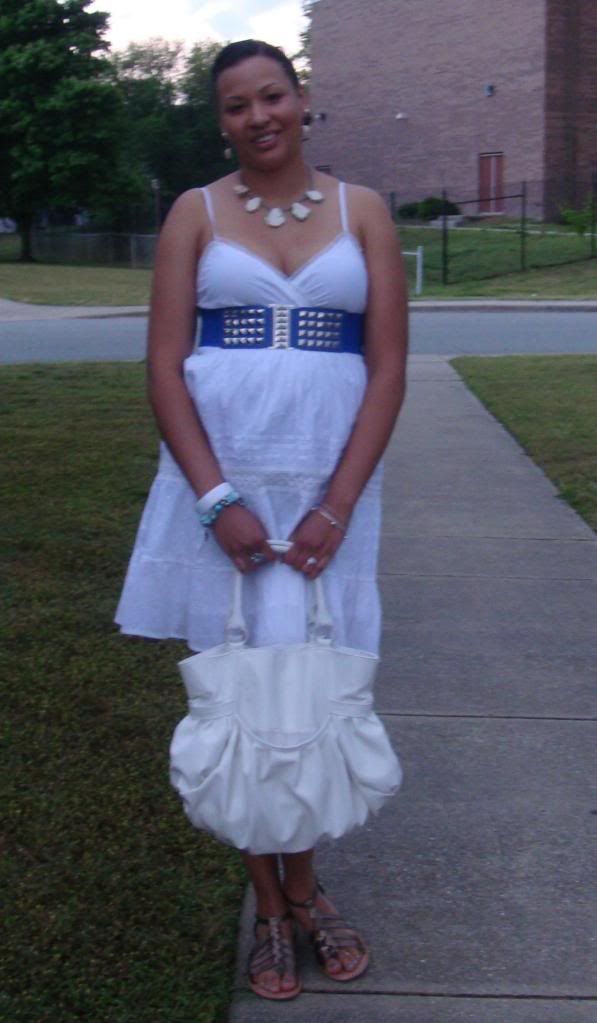 I wanted to wear this with my royal blue pumps but to go do groceries it would had been to much maybe next time I wear it.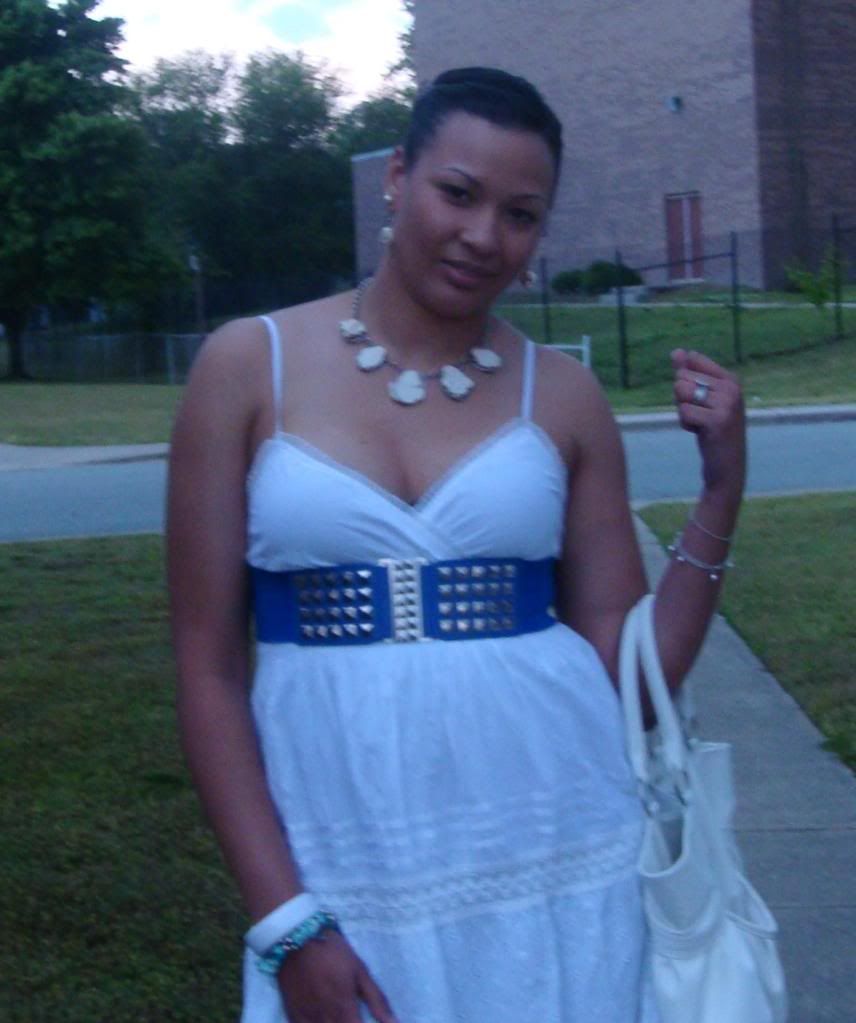 Also here are some photos of my lil diva. She looks adorable
What Keke is wearing:
Flower dress: Walmart= $5.00 (its her favorite dress)
Sandals: Payless=$12.00
Hello Kitty Zebra Print Purse: Claires=$9.00
Necklase: Mama (my mom) Made it for her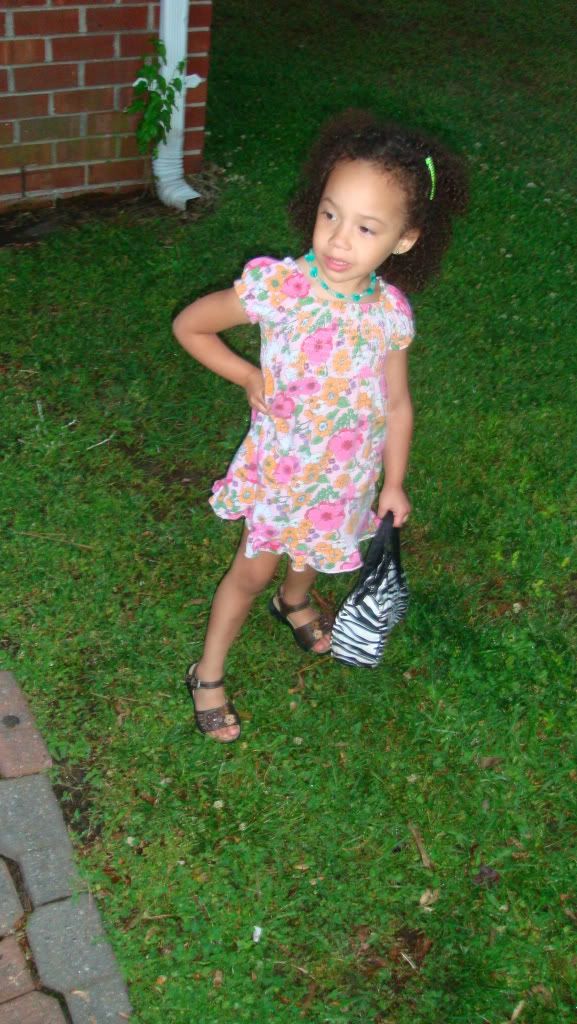 I hope you enjoyed this post.
Besos
Runnie