So I decided to finally show you guys my makeup setting and collection.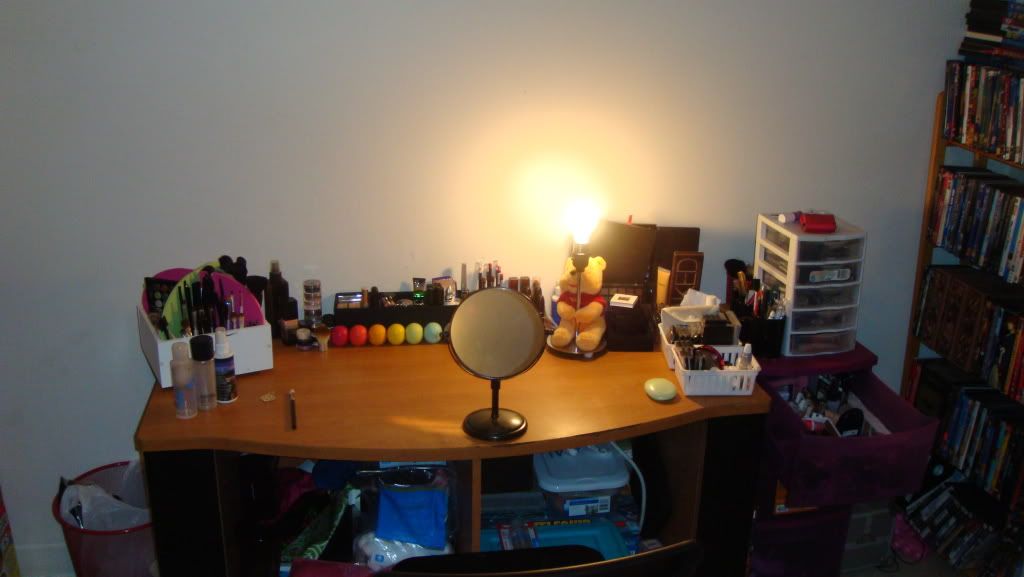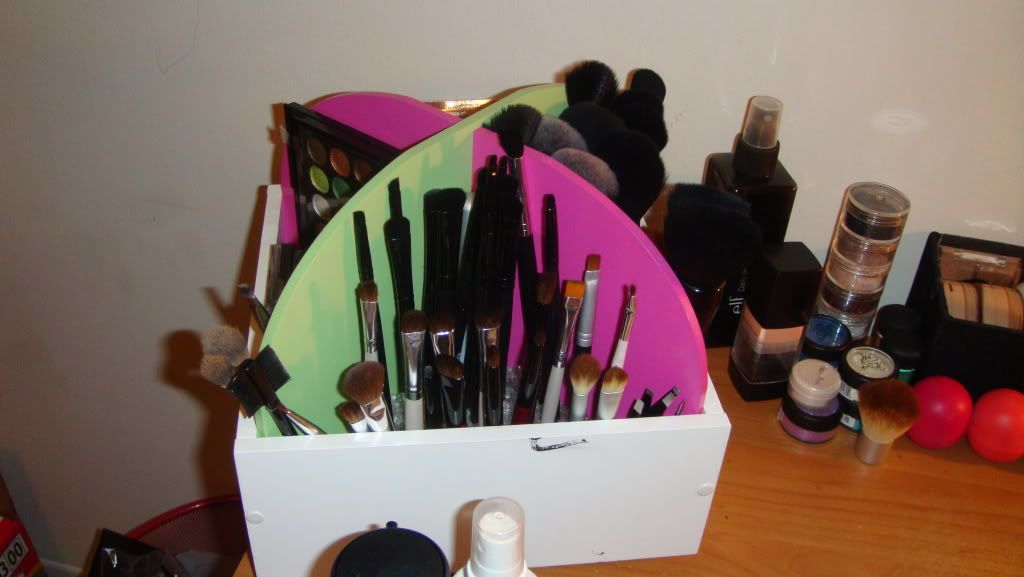 Eye Brushes
Face Brushes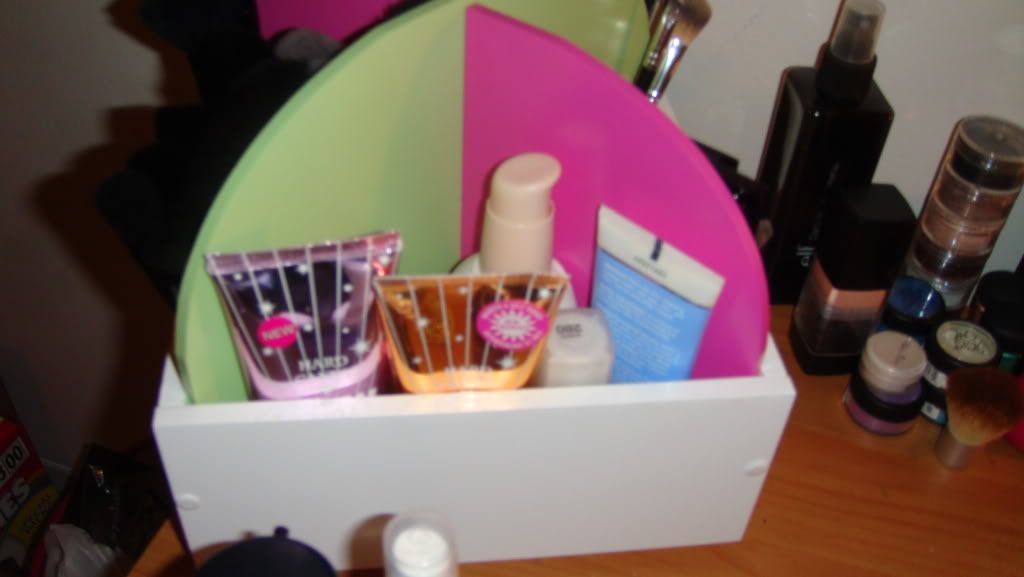 Moisterizers, cream highlights and bronzers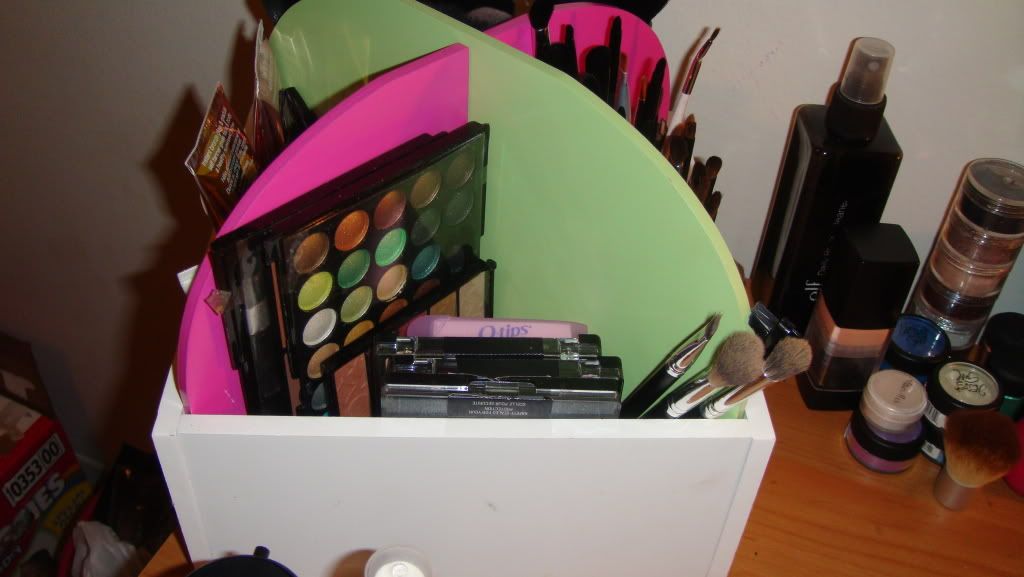 Wet and Wild 8 pan palettes, Profusion glamour palette extras.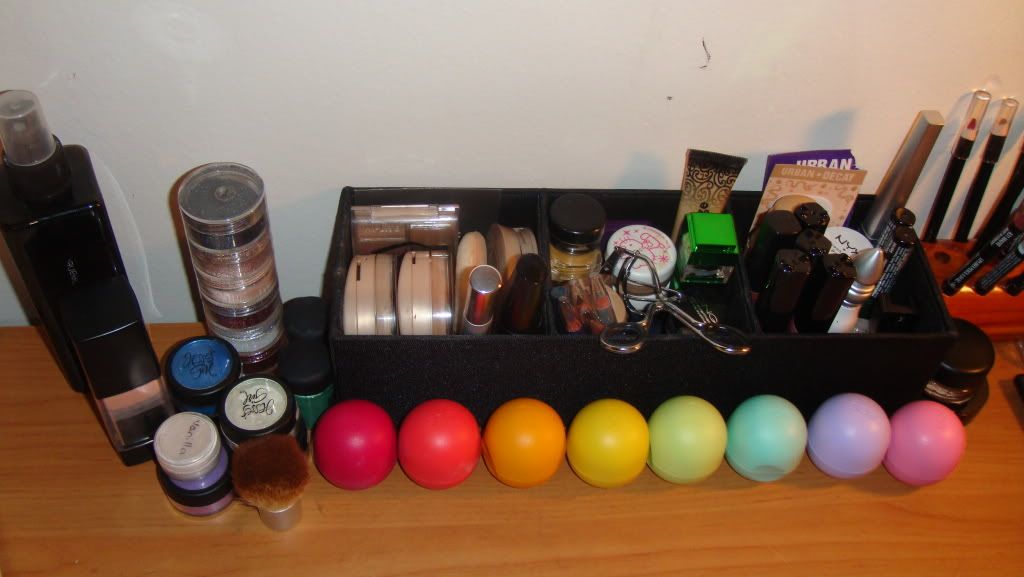 My EOS, foundation, concealers, gel liners,primers.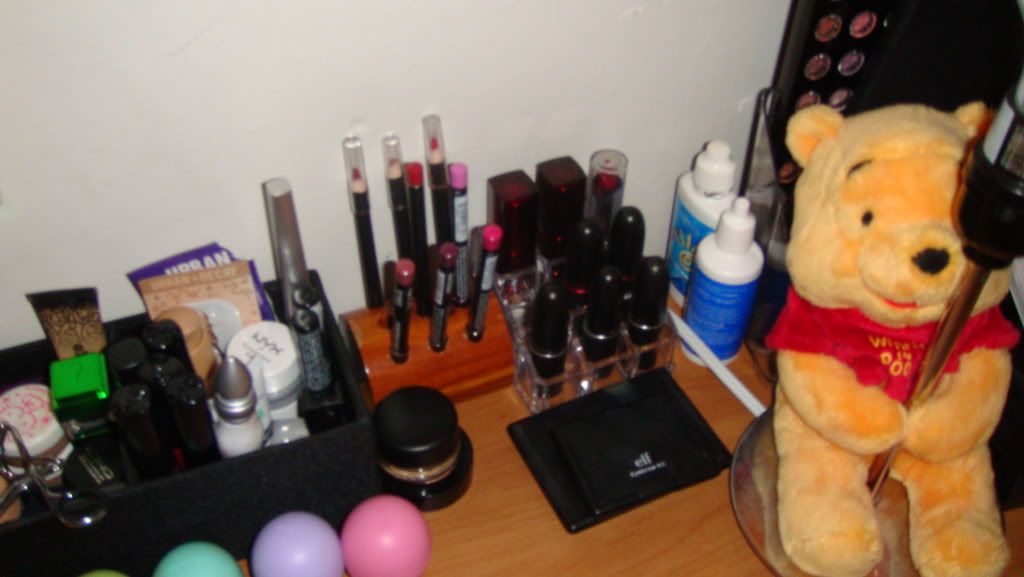 Lip liners, MAC lipsticks.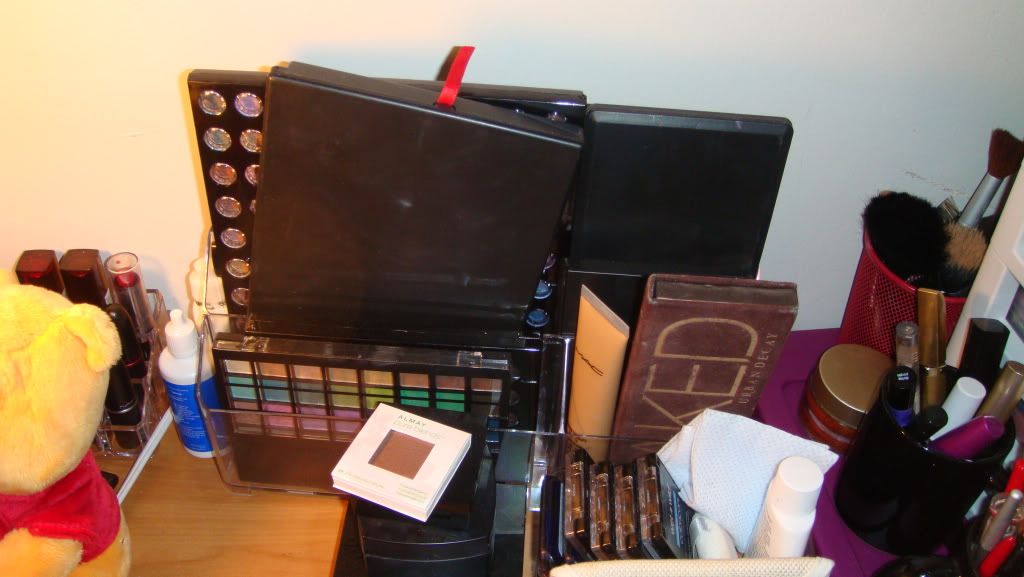 My Palettes.
Wet and Wild 6 palettes and Trios and some random quads.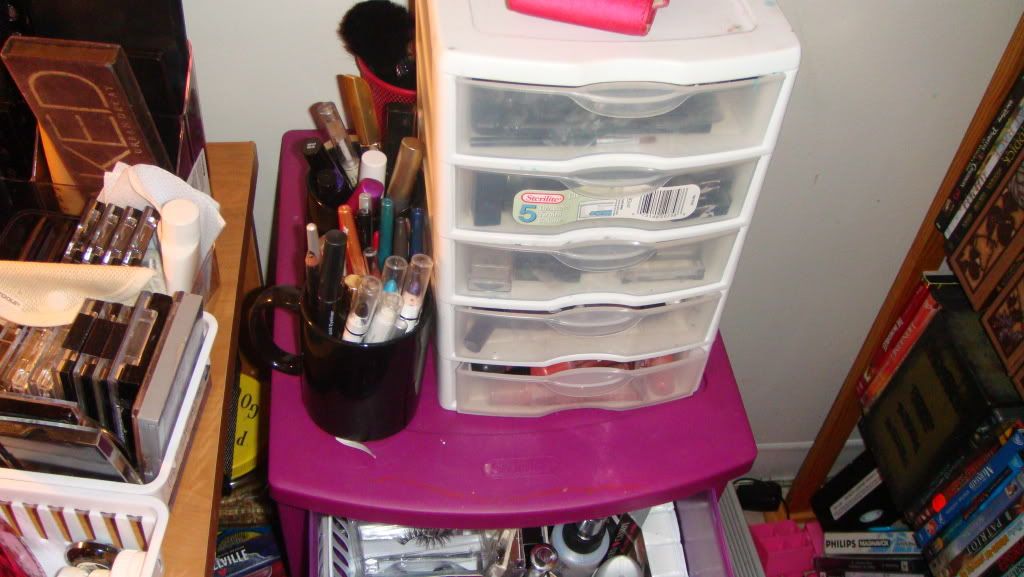 Eye Liners, Mascaras.
Blushes
Single Eyeshadows
Single Shadows and doubles.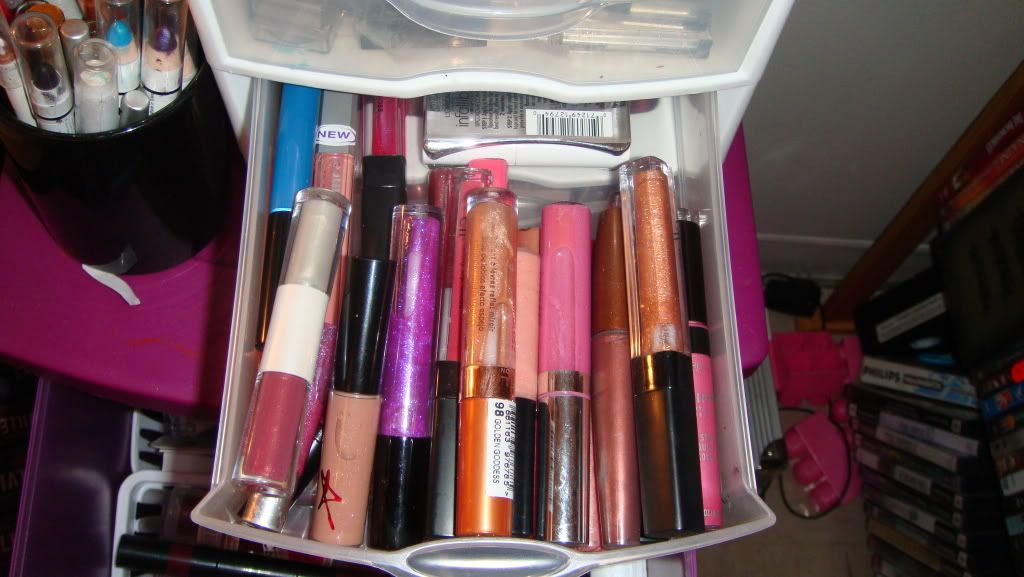 Lip Glosses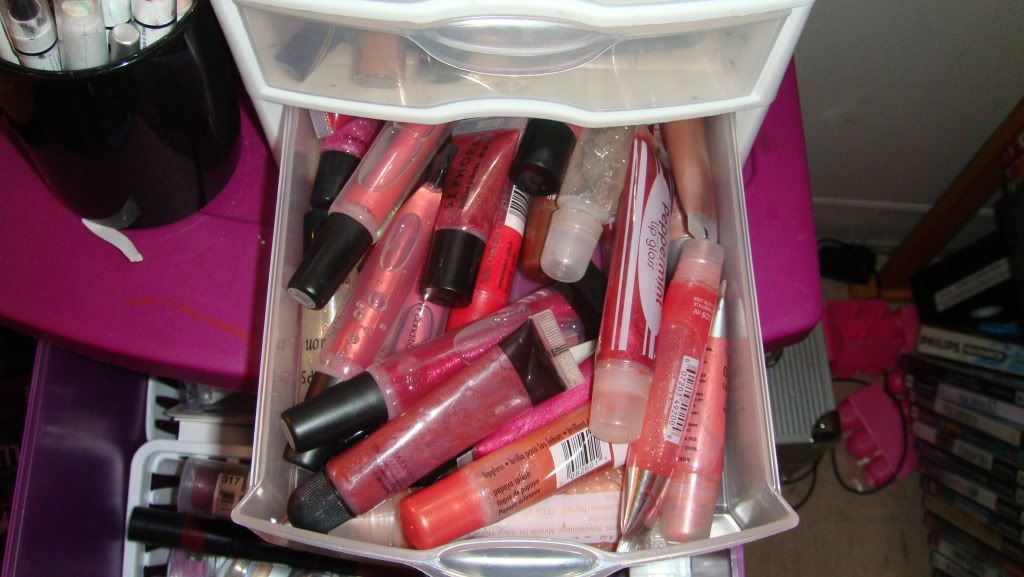 Lip Tarts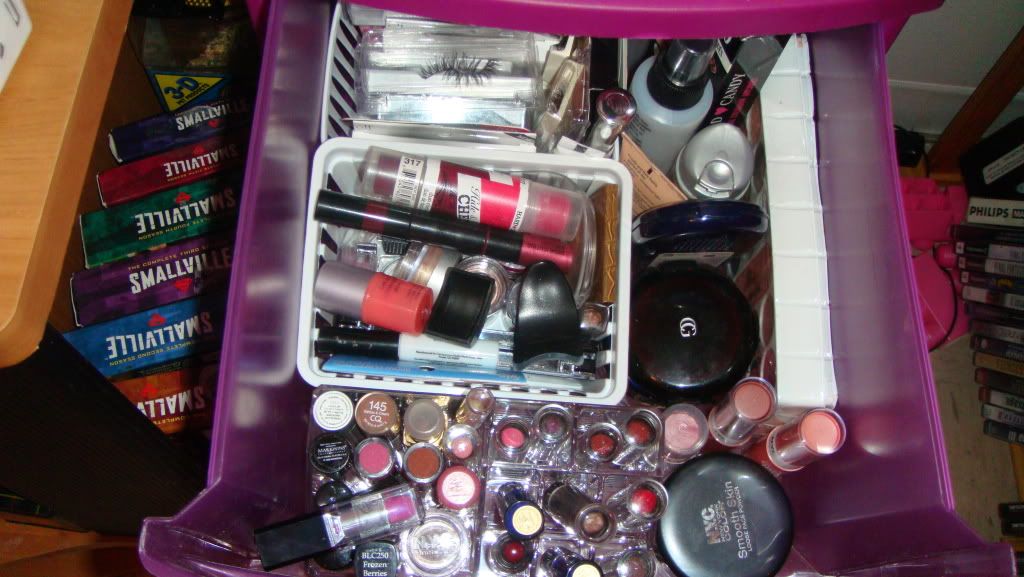 Lip Sticks and lashes extra powders.
My MAC pigments, and Jesse's Girl, Brush cleaner and Primer.
Hope you like my collection
Besos
Runnie