I'm super excited about this. This are my first awards so I am really happy about it! This award was given to me by Mei Mei from
http://meimeisbeautyblog.blogspot.com.
Thank you so much girl it means so much to me that you though of me!!! Thank you!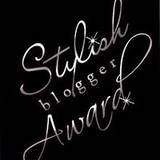 The rules for the award are that if you Accept the award:
1.Thank the person who gave you the award
2. Tell us 7 things about yourself
3. Award 15 other Bloggers
4.Contact these Bloggers and let them know u have nominated them for an award
7 things about myself
* I love nutella!!! Its my favorite! just give me a jar and a spoon and I'm happy! jejeje
*Im a book worm, I love to read specially vampire books. I'm so hooked! House of night, Vampire Diaries, Thirst, Vampire Academy, Night World! They are all amazing series!
*I am really tall for a girl but i love my height and embrace it.
* Shoes are one of my many addictions, purses, sunglasses and jewelry are the others and ofcouse makeup!
*I love to cook but I don't follow recipes. and I can cook puertorican. mexican, italian and japanese (hibashi and suchi) and I have never follow a recipe i learn by watching and asking lol
*I was really obcess with farmville I had it o my facebook, computer and i phone I would spend way to much time playing in my farm. ( had to close my farm it was too addicting)
* I love to write. From verses to poems to stories, I just love to let my mind and imagination run free. It relaxes me and it just awesome!
People I award this to!!!!
Thank you all for reading my blog!I appreciate all off your support it means a lot to me!!!
Besos
Runnie