So today my husband invited me to go bowling. OMG we had so much fun. I love bowling specially because I always beat him lol. The first game I beat him 136 to 96. Lol after we came home and talk for a while. It was a good night!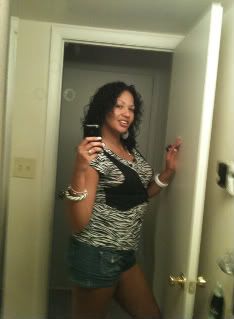 I decided to dress comfortable it was a humid day so a pair of cute shorts and a zebra print shirt.
Even the glasses match lol.
My make up was pretty neutral with a pop of turquoise on the lower lash and hot pink lips.
My gorgeous Daughter had a good night, she loves bowling.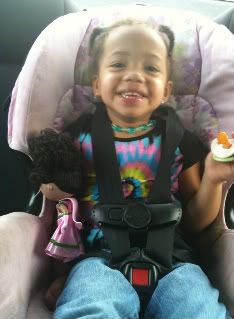 She was so excited on our way there.
Fun days its the start of a good weekend.