Hey dolls:
I know I been gone forever. I'm hoping to get back in the swing of things again and being able to blog more often.
Anyway my darlings here is what I wore last Friday. I had a date with my husband. We went to diner and a movie. He was being so cute, lol we didn't have plans and he came out of the blue and told me we were having a date (wasn't that cute) He took me to Olive Garden and then we went to the movies to watch Snitch. If you haven't seen the movie go watch it. It a really good movie. Plus Dwayne Johnson its freaking sexy. lol
here is what a wore....
Jacket: Wet Seal
Cami: Walmart
Skirt: Ross
Belt: Bare Feet Shoes
Shoes:Bakers
Earrings: Gift from my sister Gaby
Dog Tags: gift from my hubby (i dont take them off)
Necklace: Gift from my Mom.
Watch: Walmart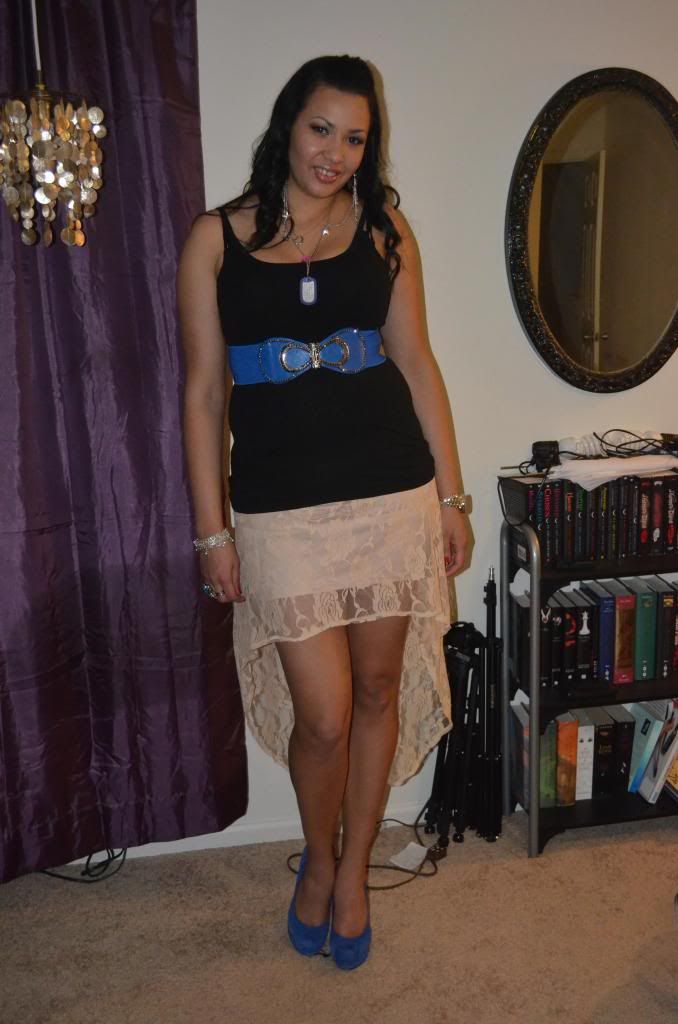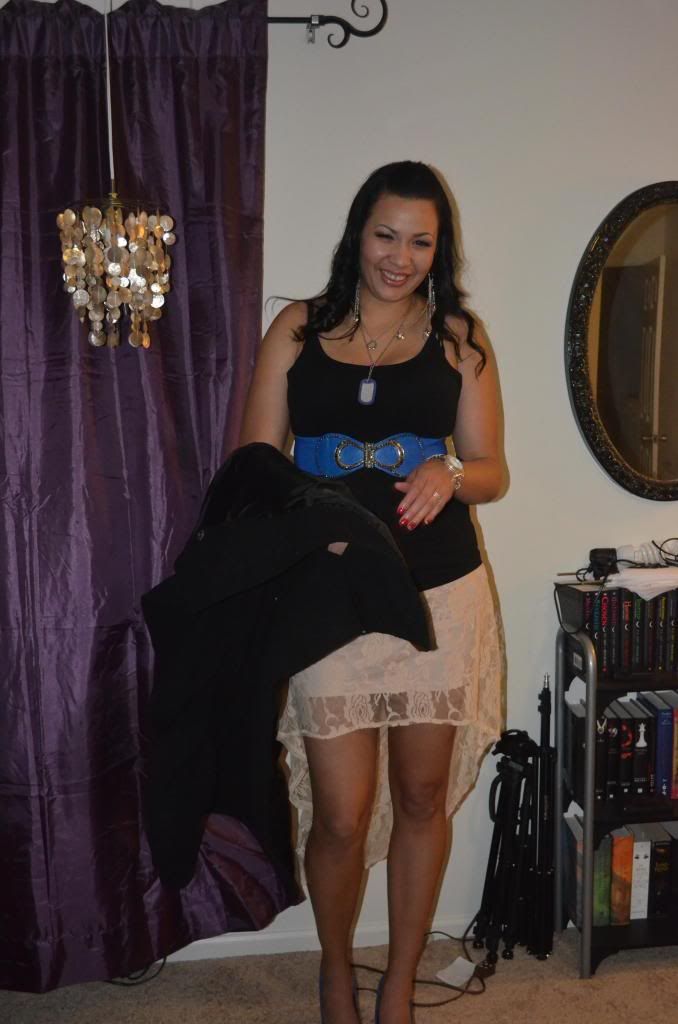 For my makeup I'm wearing my favorite pigment. Mac Blue Brown pigment.
Hope you are all doing good and I hope you like this outfit.
Besos
Runnie