So I have posted about two weeks ago on my twitter and Facebook that I had won
Mei Mei
give away and I was and am really excited about it. So my package got here on friday but I been a lil busy so I didnt posted right away. Im super happy about the giveaway and the prices and I wanna thanx Melissa for the stuff she send me!!!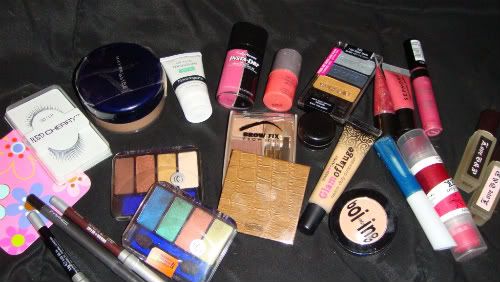 I'll be trying to review some of this products soon because out of all of the products she send me I only had tried the glamoflauge from Hard Candy and The Urban Decay 24/7 eyeliner in zero. The rest its new to me so Im really excited to try it. I love that she send me a little card and it means a lot to me that she did.
Follow her she is an amazing makeup artist and and amazing human being! Just click her name on the top it will take you to her blog. Also we are doing the Disney Series so if you have any requests let us know!
Besos
Runnie