So today I was kind of bored and decided to do some makeup. Lol I know I'm always bored, but with my husband being away I tent to be bored. I have no one to bother ( Love you Hunny). So I decided to play with browns today. I wanted something smokey but not black. I think a smokey eye is really sexy specially brown smokeys because they are warm I don't know how to explain it but i just think the look nice on any kind of skin color.
So for this look I used so used mainly browns but I did use black too. just to deepen the crease.
Products I used...
Eyes.
Urban Decay Primer Potion
NYX Jumbo- Black Bean
Mac- blue brown
NYX- dark brown
Urban Decay- creep
Urban Decay- naked
Wet n Wild- matte white shadow on the pride palette
Physician's Formula Gel liners for green eyes- Black
Falsies Mascara
Dream smooth mousse Foundation- 240 Natural Beige
Dream Mousse Concealer- Medium 0- 2.5
Elf HD powder
Blush: 10 blush palette. Orange one on the right side.
Bronzer: Wet n Wild: 742A Goddess Deesse
Highlighter: Urban Decay- Virgin
Lips.
Eos-
Honeysuckle honeydew
Revlon lipstick- 215 Totally Toffee
Nyx Lipgloss-
117 Chestnut
And like always here are some pictures I hope you like my look The sultry brown smokey eye!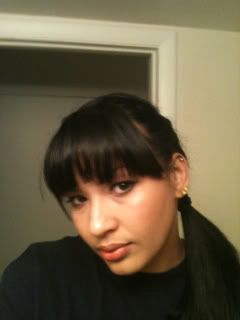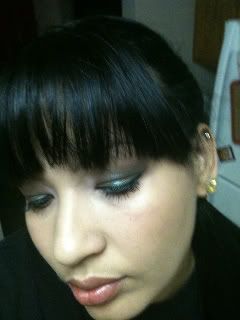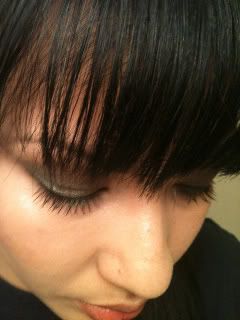 Runnie